Festive Cocktails you'll crave all year round
There's something about this time of year. Everyone gets excited, decorations make their way out of the cupboard and parties are scheduled every other weekend. Just when you think it's time to kick back and relax you remember you're in charge of drinks… Don't worry, we've got your back! This year do yourself a favour and whip up any of the delightfully festive cocktails below… you won't regret it!
Festive Cocktail Recipes
Aussie & Stormy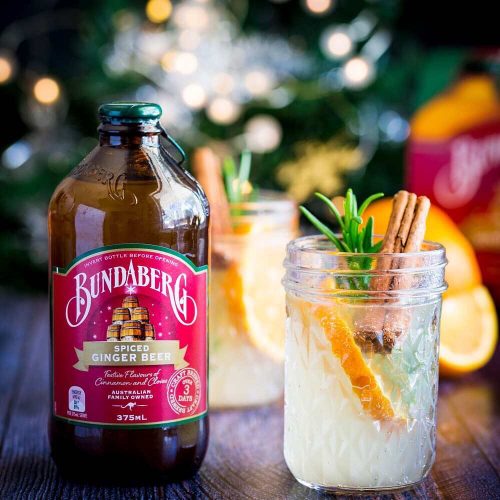 Mix our limited release Spiced Ginger Beer with dark rum and you get a delightful Aussie & Stormy. Fuss free entertaining the Aussie way.
Blood Orange Holiday Fizz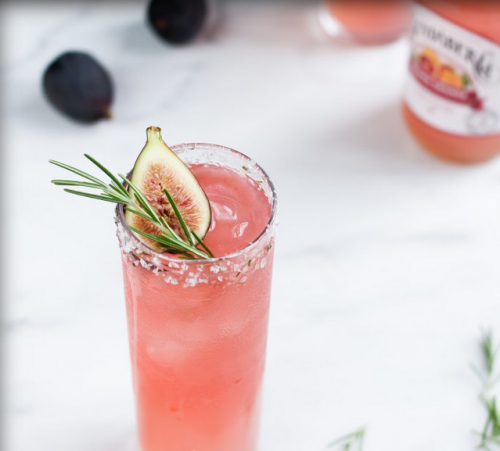 Bundaberg Blood Orange, Fig and Gin are the stars of this tipple that will keep a smile on even the grinch-iest of faces.
Cranberry Apple Moscow Mule Punch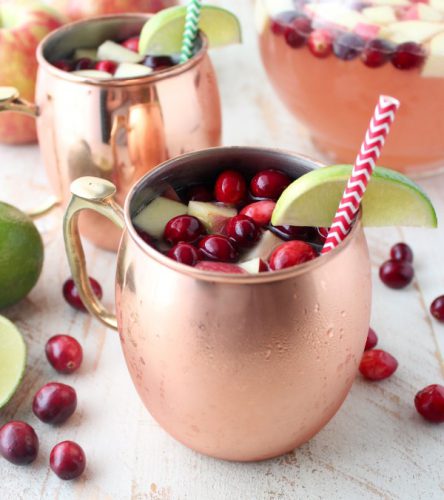 Cranberry, apples, the OG Ginger Beer and a copper mug – what's not to love about this festive take on a classic cocktail.
Fizzy Ginger Apple Whiskey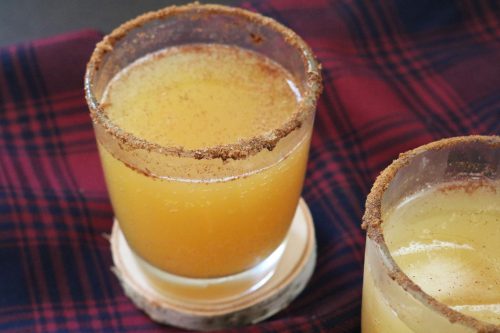 Turn the aircon down to its "Artic blizzard" setting and treat yourself to this spicy, bitey treat.
Rudolph's Night Off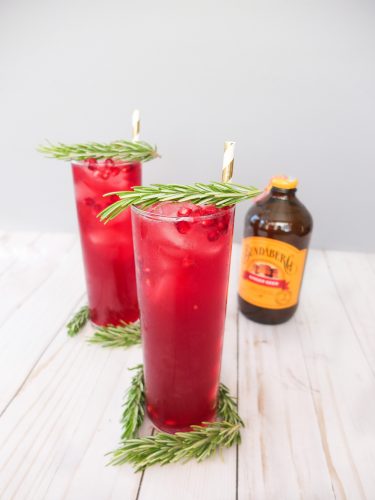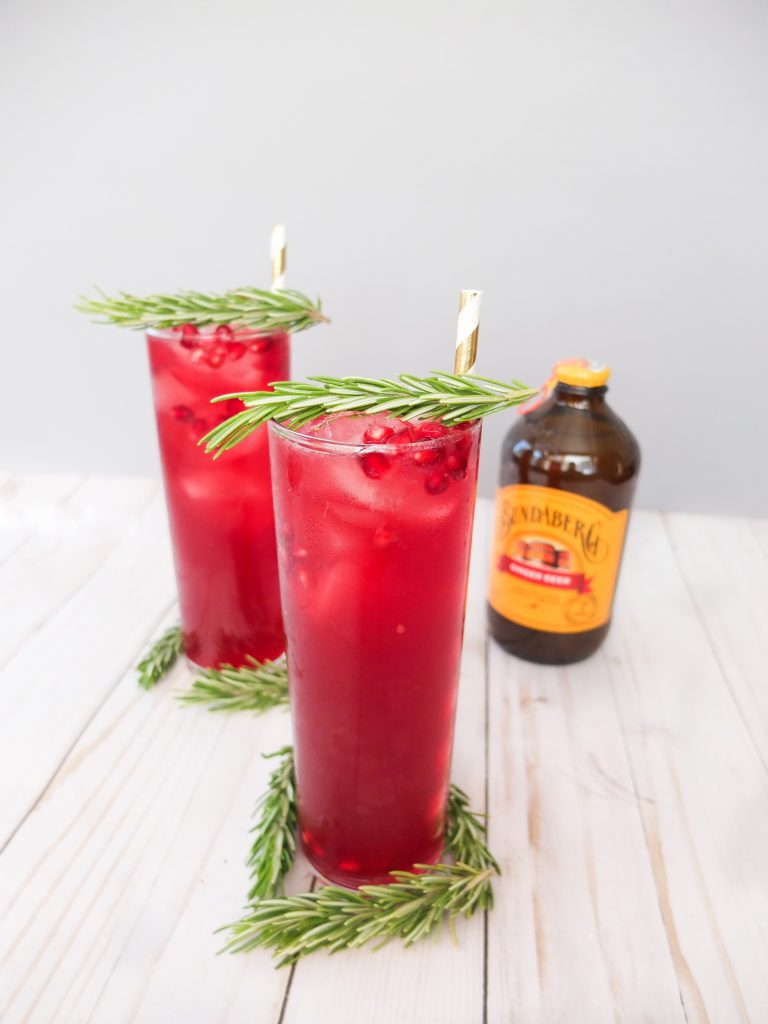 It's the colour of the world's most famous nose and tastier than one could imagine. Do yourself a favour and make a second glass – you'll sure be asked to share.
Snowy Evening Float
Don't just sing about snow and watch it in movies. Treat yourself to a Snowy Evening Float and pretend it's in your loungeroom too!
Spiced Cranberry Mule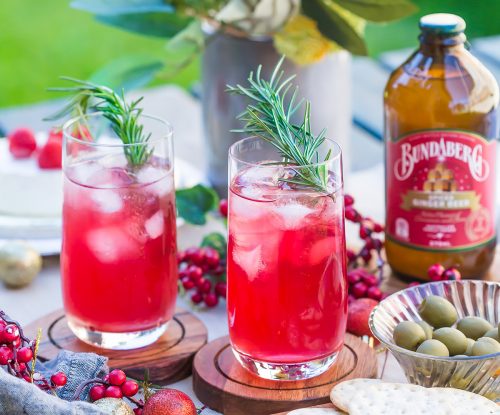 This 3 step stunner is a sure fire way to bring a smile to the faces of many. Set up a little self serve bar or triple the recipe in a cocktail jug and voila your job is done.
Spiced Cranberry Punch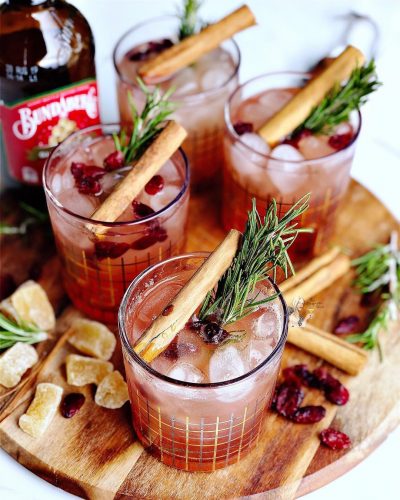 Not to be outdone by its simpler cousin (the Spiced Cranberry Mule) this treat features Tequila and Cointreau for a slightly more margarita take on our Spiced Ginger Beer.
Spiced Meringue Kisses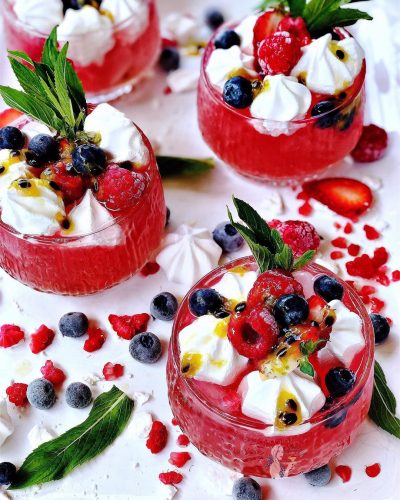 Drinks and desert all in one! This combo just screams summer festivities! Be sure to stock up on the mini meringue's – they're kind of addictive.
Tropical Ginger Beer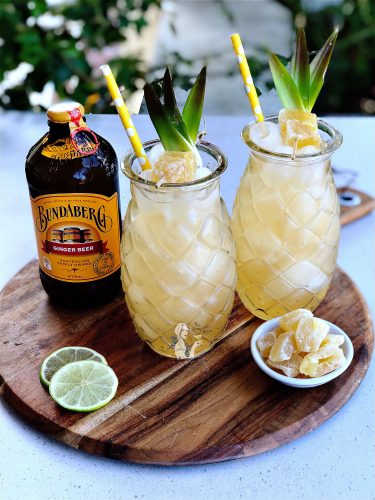 A little more Aussie Summer rather than Festive themed but ah-maze-ing none the less. Sip this one while watching the waves crash in.