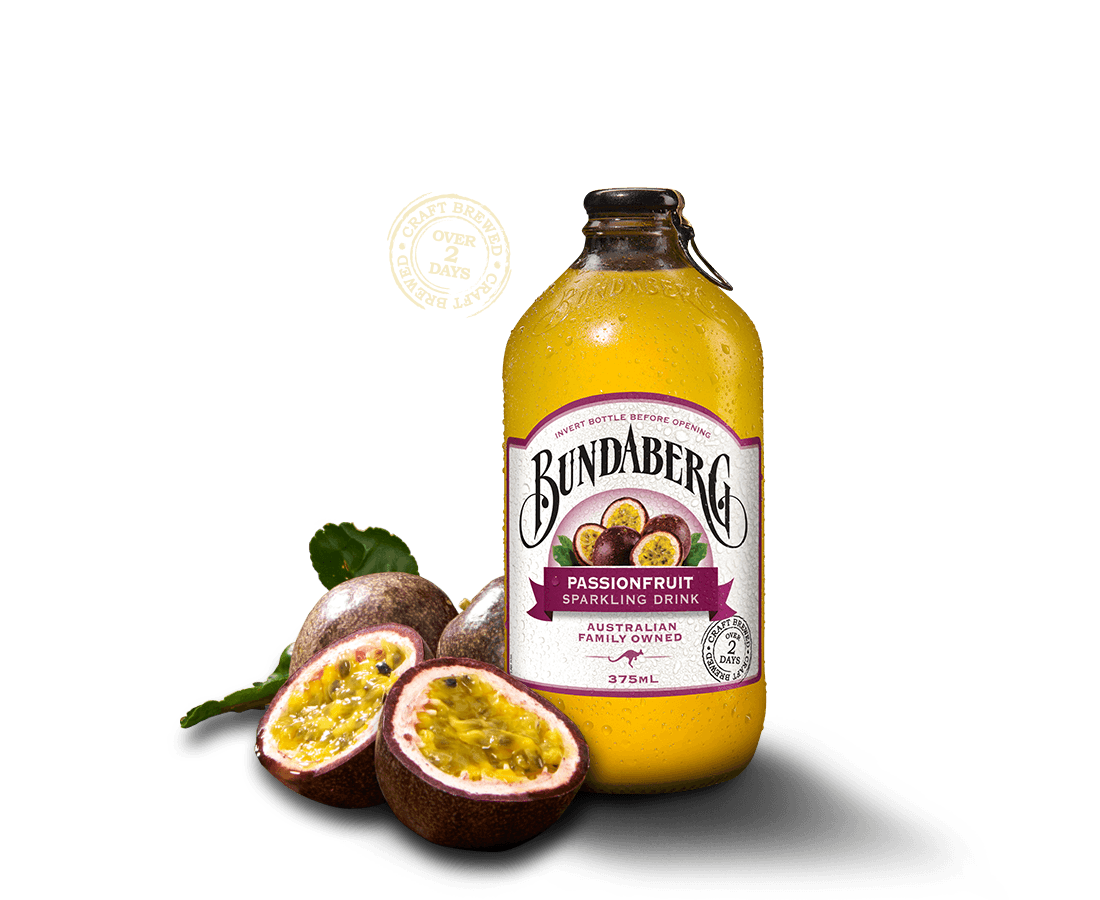 Nutrition

arrow
Passionfruit Sparkling Drink
Serving Per Package – 1
Serving Size – 375mL
| | | |
| --- | --- | --- |
| | Ave. Per 375mL | Ave. Per 100mL |
| Energy | 735 kJ | 206kJ |
| Protein | Less than 1g | Less than 1g |
| Fat – Total | Less than 1g | Less than 1g |
| – Saturated | Less than 1g | Less than 1g |
| Carbohydrate – Total | 43.2 g | 12.1g |
| – Sugars | 43.2 g | 12.1 g |
| Sodium | 27 mg | 7 mg |
Ingredients: Carbonated water, cane sugar, passionfruit juice from concentrate (3.5%), passionfruit brew (water, passionfruit puree, sugar, yeast), acid (citric acid), flavour, stabiliser (pectin), colour (carotene), preservative (211, 202), antioxidant (ascorbic acid).
No GMO containing Ingredients* or Processes have been used in the manufacture of any Bundaberg Brewed Drinks Products. *This information is based on written assurances from our ingredient suppliers.
 All Bundaberg Brewed Drinks Products are free of Allergens as defined by the Australian and New Zealand Food Standards Code (Standard 1.2.3 (4)).