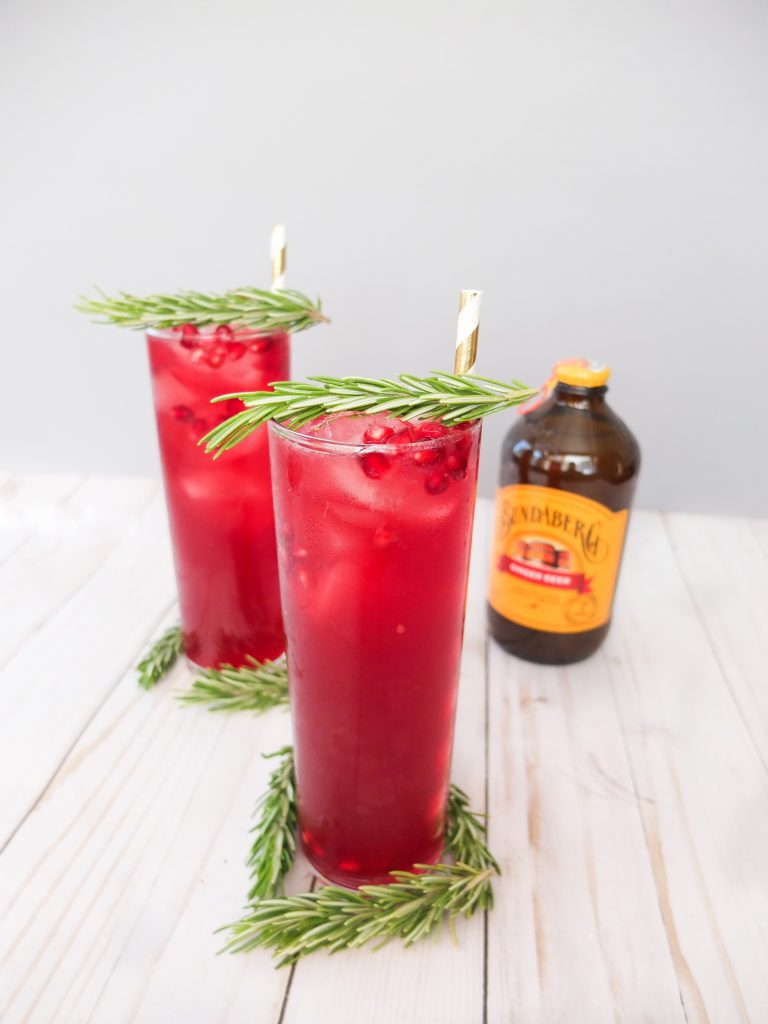 Ingredients
120mL Bundaberg Ginger Beer
60mL White Rum
60mL Pomegranate Juice
15mL Lemon Juice
2 Rosemary Sprigs (1 for garnish)
Ice
Highball
Let's Mix
Step 1

Add white rum, pomegranate juice, lemon juice and rosemary sprig to a cocktail shaker. Muddle until rosemary becomes fragrant.

Step 2

Fill shaker with ice to the liquid line and shake for 15 shakes

Step 3

Strain into a highball filled with ice and top with Bundaberg Ginger Beer

Step 4

Garnish with rosemary sprig and pomegranate seeds. Enjoy!