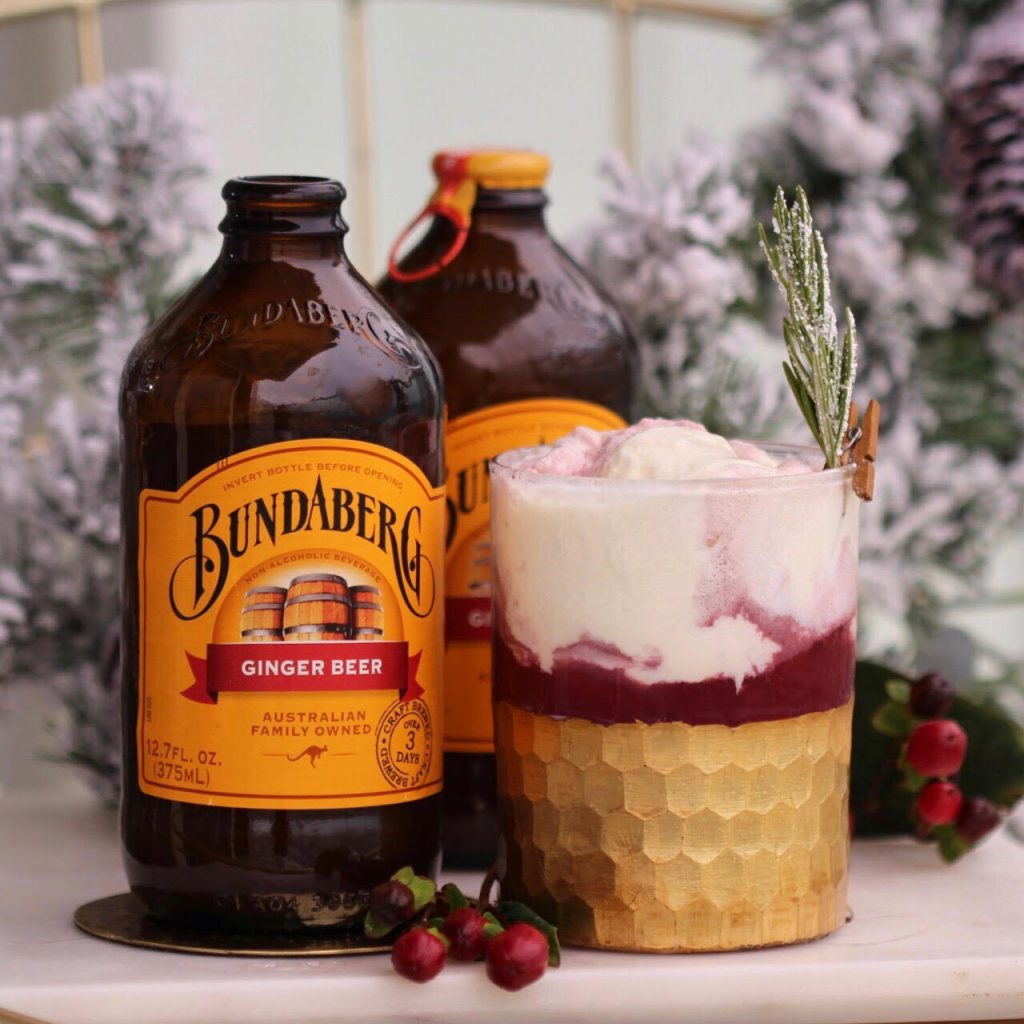 Ingredients
45mL Amber Rum
30mL Cranberry juice
15mL Clove syrup*
1 hefty scoop vanilla ice cream
Clove syrup
1 cup Sugar
1 cup Water
2-3 tsp Whole cloves
Highball
Let's Mix!
Step 1

Fill a shaker 3/4 full with ice, add rum, cranberry juice and clove syrup

Step 2

Shake and strain into tall glass

Step 3

Add ice cream and top with Bundaberg Ginger Beer to achieve a foam

Step 4

Add a sprig of rosemary to garnish and enjoy!

*Clove Syrup

Bring the water to a boil in a saucepan and gradually stir in the sugar until it's fully dissolved. Add the cloves and lower the heat to a low simmer. Stir occasionally for 15mins. Allow the syrup to cool before straining out the cloves. Store in an airtight container in fridge.