Delicious Winter Dinner Ideas



As the cold winter weather begins to take over, there's nothing more enjoyable than staying indoors with a comforting meal that warms the body.
From Pulled Chicken Burgers to Braised Beef Cheeks, we've curated a collection of Bundaberg-infused recipes that will take your tastebuds on a delicious adventure all season long. So, grab your hot chocolate, curl up on the couch and dive into our winter warmer selections that will make this season a truly delightful time.
Pulled Chicken Burger
Our Ginger Beer Pulled Chicken Burger makes for the perfect winter meal to be enjoyed by the entire family. Made using a collection of readily available household items and with a recipe that involves only 3-simple steps, you cannot go wrong with this. Did we mention it serves six burgers? What more could you ask for?
Click here for the full recipe.
BBQ Sarsaparilla Ribs
These Sarsaparilla-infused BBQ Ribs will become a favourite by everyone who enjoys them. Rich in flavour and the perfect amount of sauce, this 3-step recipe will have the entire house licking their lips, wishing for more.
Click here for the full recipe.
Braised Beef Cheeks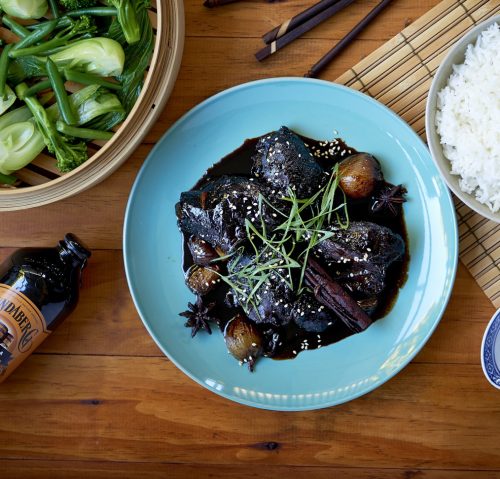 For those readers after a little more challenge, our Braised Beef Cheeks recipe is for you. Infused with our world-class Sarsaparilla, this meal will put those culinary skills to the test and guarantee a mouth-watering result.
Click here for the full recipe.
Guava Chicken Wings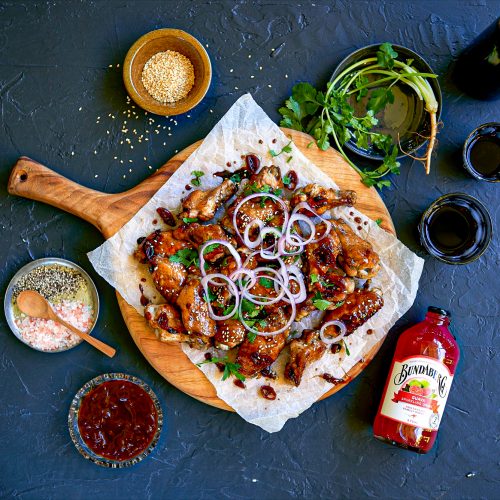 Whether it's a mid-week meal or finger food for a gathering with friends, these Guava-infused Chicken Wings have all your needs sorted. With a simple-to-make recipe and a taste that will make you want a second serving, we're sure these will keep you warm all winter.
Click here for the full recipe.
Whatever the preference and taste, our Bundaberg-infused range has something for all. Take a look through our complete collection of recipes by clicking here and find the perfect winter dish for you.
Happy cooking!