Guava Chicken Wings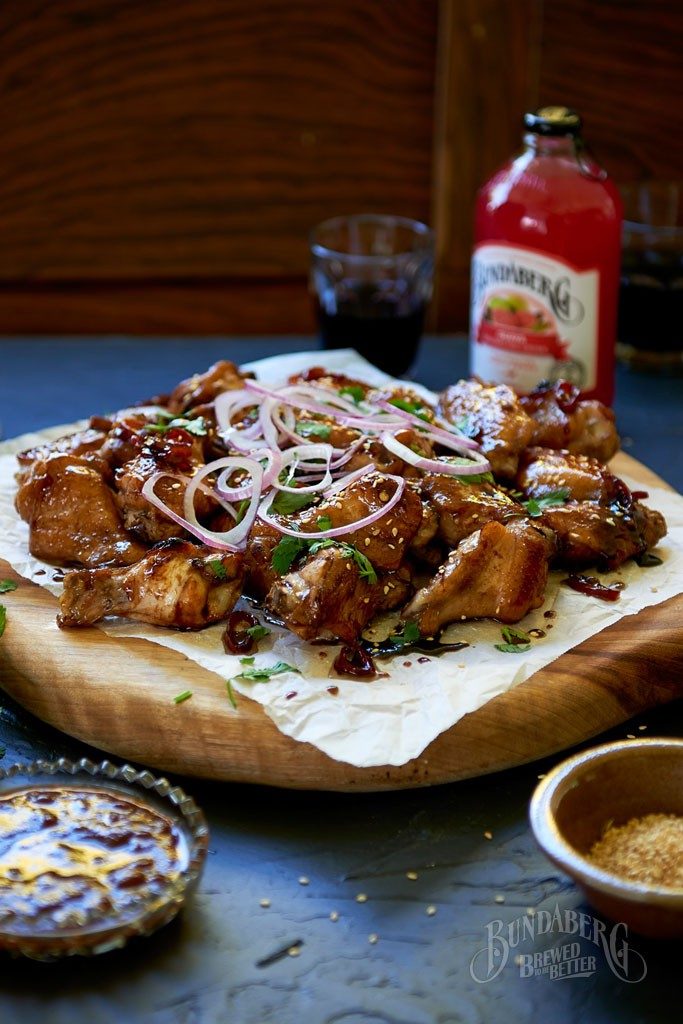 Ingredients
1 cup Bundaberg Guava
1 cup caster sugar
2 kg chicken wings chopped into drumettes
1 lemon juiced
2 garlic cloves peeled and chopped
2 red chillies chopped
¼ cup soy sauce
1 tbsp all spice
1 tbsp corn flour
Sea salt and fresh ground black pepper
1 cup coriander leaves washed and chopped
2 tbsp sesame seeds toasted
½ red onion sliced thinly
Serves 4-6
Let's Cook!
Step 1

In a small saucepan, combine the Bundaberg Guava and sugar. Bring to a boil then simmer on a medium heat for 10 minutes.

Step 2

Add garlic, chilli, soy sauce, all spice and cornflour and stir though. Once it has thickened, remove from the heat and allow to cool.

Step 3

Place chicken drumettes into a mixing bowl and season with salt and pepper. Pour over the guava marinade and add lemon juice. Coat well, cover with cling film and refrigerate for 2 hours.

Step 4

Place the chicken wings in a preheated oven at 200 degrees Celsius for 25 minutes or until cooked through.