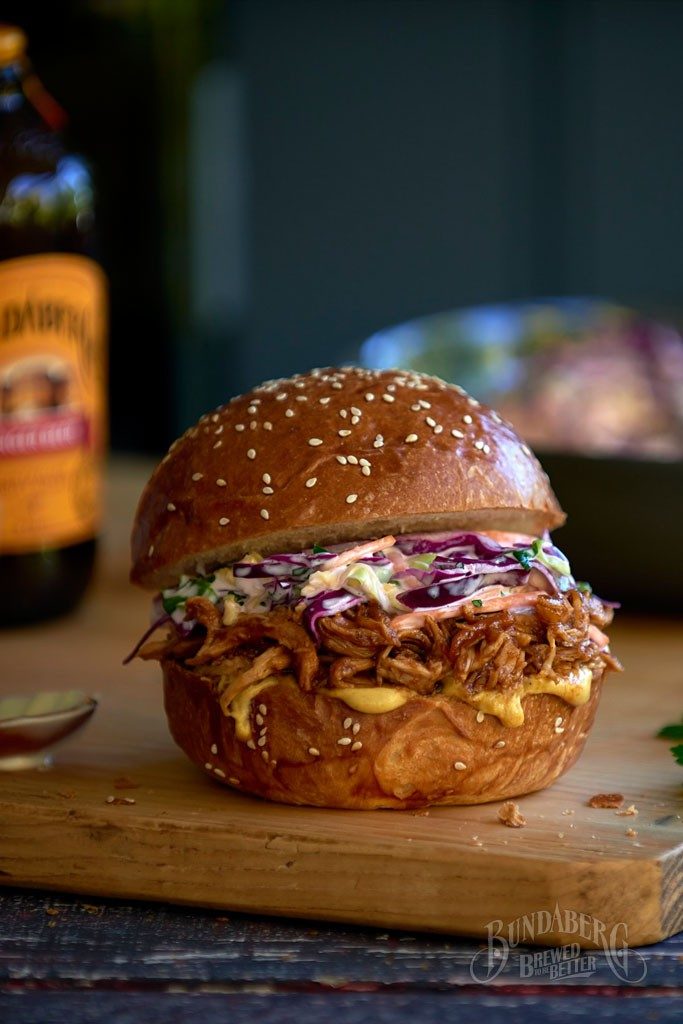 2 cups Bundaberg Ginger Beer
1 cup tomato sauce
½ cup hoisin sauce
¼ cup orange juice
2 tbsp Worcestershire sauce
2 tbsp apple cider vinegar
2 tbsp lime juice
2 tbsp honey
½ tsp onion powder
½ tsp 5-spice powder
1 clove garlic finely chopped
Sea salt and fresh ground black pepper
1 roast chicken skin removed and meat shredded
Makes 4-6 Burgers
Let's Cook!
Step 1

In a medium sized pot, combine all ingredients, except shredded chicken. Bring to a boil stirring frequently, then reduce heat and simmer until sauce has thickened, stirring occasionally.

Step 2

Add shredded chicken, season with salt and pepper to taste and stir though. Keep warm to serve.

Step 3

Make burgers with bread of your choice and top with any combination of salad, coleslaw, mayonnaise or mustards you care to use.