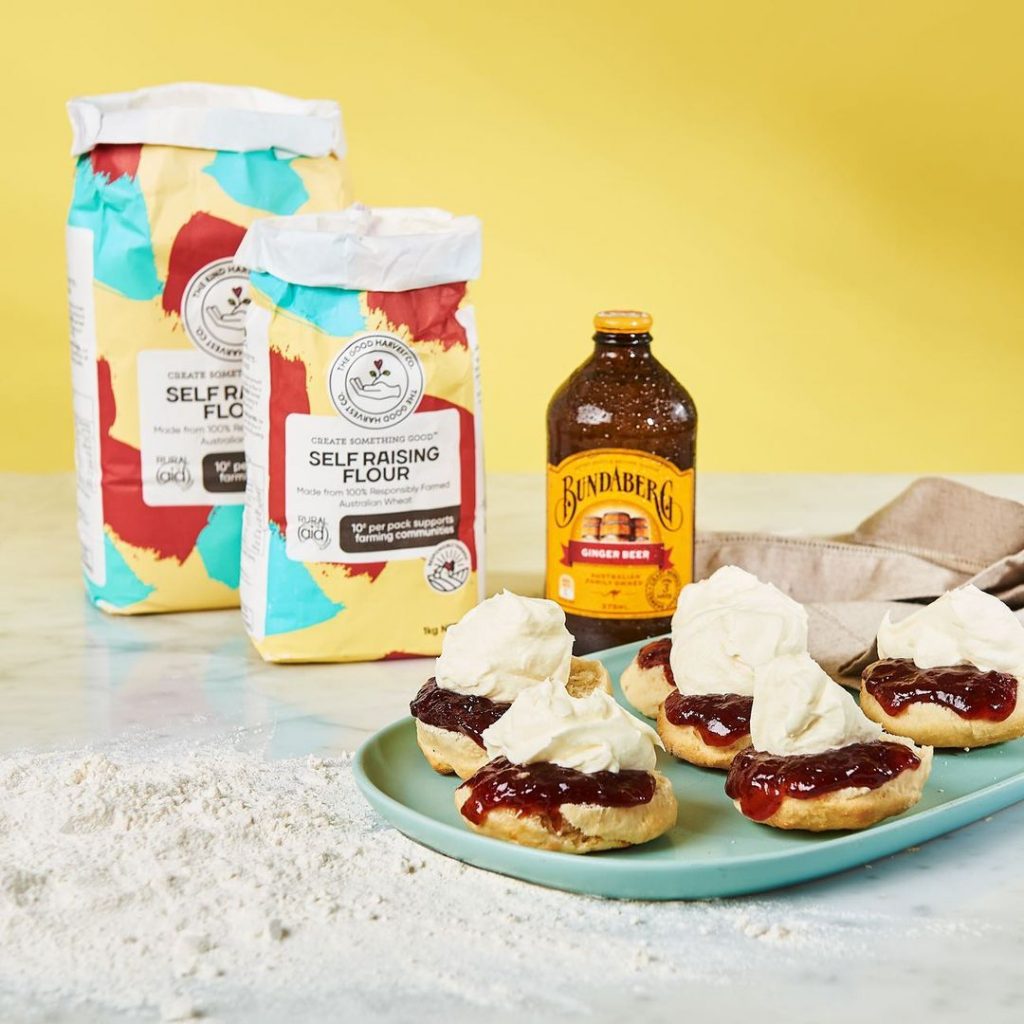 Ingredients
3 cups Self Raising flour
1 cup cream
1 cup Bundaberg Ginger Beer
Toppings
10-12
Let's Bake!
Step 1

The secret to great scones is light hands. Use a butter knife to combine ingredients in a bowl before turning onto a heavily floured bench. 

Step 2

Sprinkle more flour on top and work it (gently, gently) into a 3-4cm height shape. You can use a glass or scone cutter to cut rounds. Flour your cutter between cuts. And place onto a lined baking tray.

Step 3

Brush tops with a little cream or milk and add to a preheated 200 degree Celcius oven.