Winter Mocktails
5 winter mocktails to keep the cold away
Non-alcoholic drinks have never looked so inviting! Remake our special creations at home with a very special drink with a heartwarming story. Bundaberg Brewed Drinks are brewed for longer for a fuller, richer flavour. It can be days before one of our drinks is ready for bottling. But just one sip, and you'll know it's been well worth the wait.
Try your hand at a couple of the recipes below and see which ones are your favourite, or add your own unique garnishes for a personalised twist.
Peachy Keen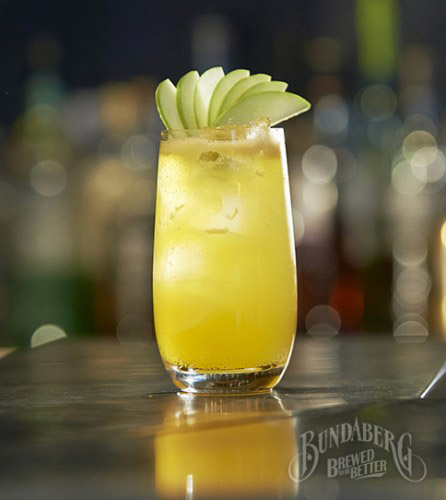 Full of fruity goodness, this cocktail has indulgent peach and apple flavours to warm you through the winter months. Peachy keen to try it?
What you'll need:
Ingredients:
• Bundaberg Peach
• 20ml apple juice
• 20ml peach nectar
• 20ml lime juice
Mimic Mule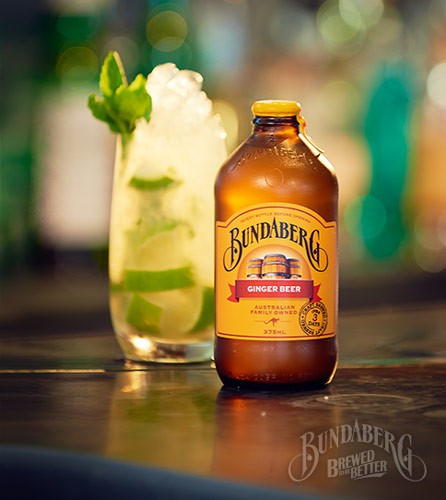 If you're reminiscing about the warmer months and summer can't come fast enough, this mocktail is the perfect cure for you. The Mimic Mule is a crisp, cool and refreshing drink with just a bite of spice from the ginger.
What you'll need:
Ingredients
Bundaberg Ginger Beer
1 x lime
1 x pinch mint
10ml sugar syrup
Mint sprig for garnish
Orang-a-tang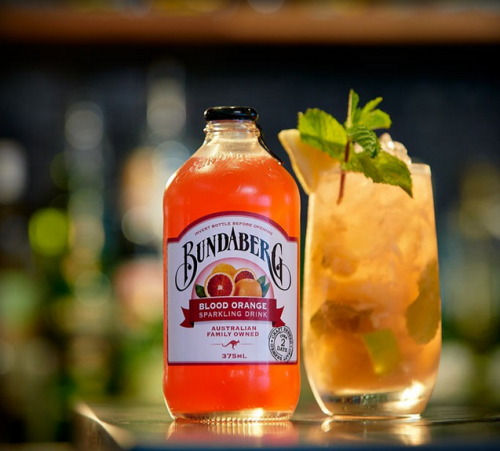 Looking for something sparkly to kick off the party, but wanting to stay sharp for the big night ahead? This drink brings a sweet, bubbly addition to any occasion without overdoing it. Bright, wintery citrus flavours of blood orange and pineapple pair nicely with a hint of mint.
What you'll need:
Ingredients:
• Bundaberg Blood Orange
• 2 x pineapple pieces, 4cm x 4cm
• ½ lime
• Pinch of mint
• Mint sprig and pineapple wedge for garnish
Mick Burry's Maple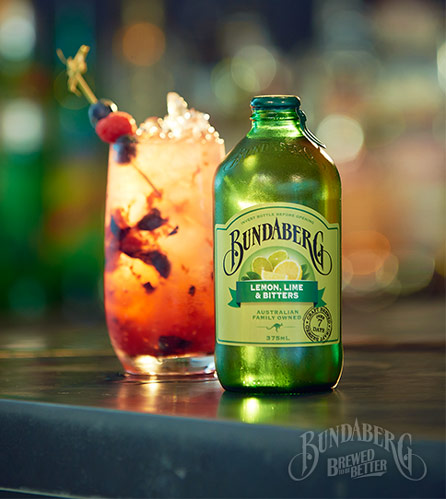 Feeling the cold? Crank up the heat with this wintery drink with a fruity, spiced punch. A perfect mocktail that exhibits Bundaberg Lemon Lime and Bitters' unique citrus flavour.
What you'll need:
Ingredients:
• Bundaberg Lemon, Lime & Bitters
• 3 x raspberries
• 3 x blueberries
• 10ml maple syrup
• 20ml lime juice
• Berries for garnish
Citrus Jewel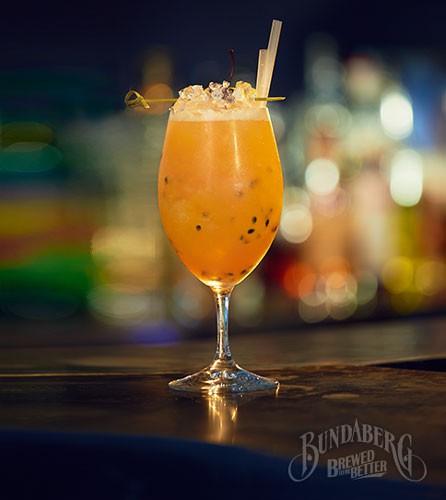 Missing the cocktail colours of the summer months? Have the best of both worlds with a Citrus Jewel – refreshing citrus flavours paired with the deeper colour and flavour of cherries.
 What you'll need:
Ingredients:
• Bundaberg Blood Orange
• 15ml lime juice
• 30ml orange juice
• 1 x passionfruit
• Orange and cherry flag for garnish
What's your favourite winter mocktail recipe? Share your cozy recreations and ideas with us on Instagram by using our handle @bundabergdrinks and #bundabergdrinks.
Bottoms up!