Easy Chocolate & Traditional Lemonade Cupcakes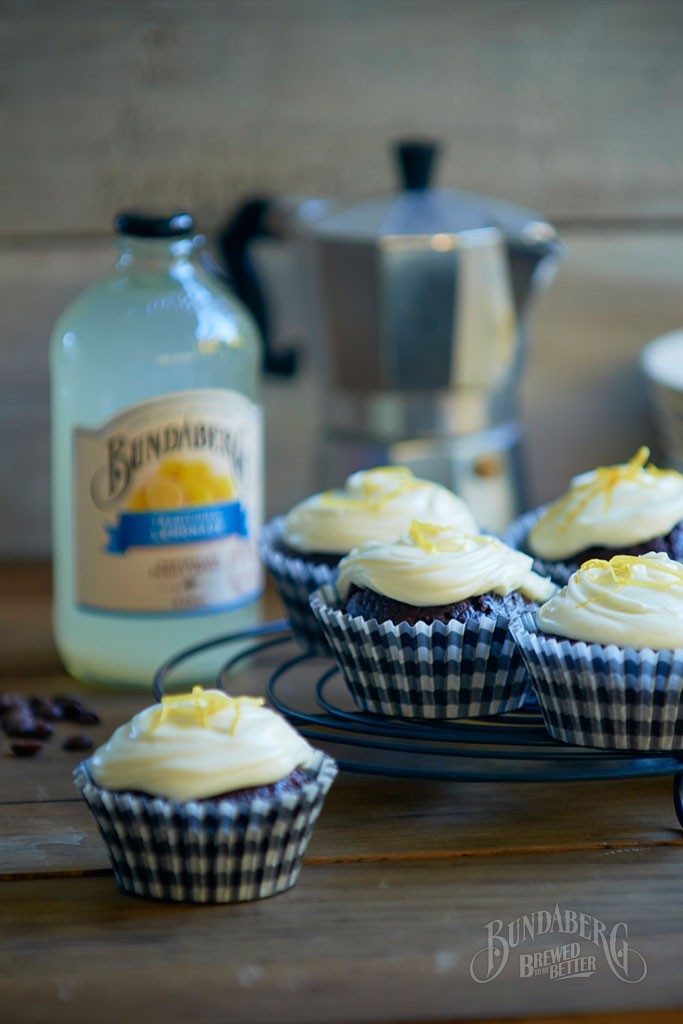 Ingredients
400 gm packet chocolate cake mix
1 cup Bundaberg Traditional Lemonade
2 eggs
¼ cup butter melted
¾ cup butter softened
3 cups softened icing sugar
zest of 1 lemon
3 tbsp lemonade
8-10 Cupcakes
Let's Cook!
Step 1

Preheat oven to 180C.

Step 2

In a mixer, beat the packet chocolate cake mix, 1 cup of Bundaberg Traditional Lemonade, eggs and melted butter until smooth. Prepare a cupcake tin with paper sleeves and pour enough mixture to ¾ fill each sleeve.

Step 3

Bake for 20 minutes before checking with toothpick to see if the cupcakes are dry in the middle. Allow to stand in tray for 5 minutes before turning out onto a rack to cool.

Step 4

For the icing, beat the softened butter on high speed until in becomes lighter in colour and fluffy. Turn down the speed to low and add icing sugar ¼ cup at a time. Add the zest and remaining lemonade and beat on high speed until the icing mixture is light and fluffy.

Step 5

Top each of the cooled cupcakes with icing either from a piping bag or with a spoon.