Sweet Potato & Ginger Beer Casserole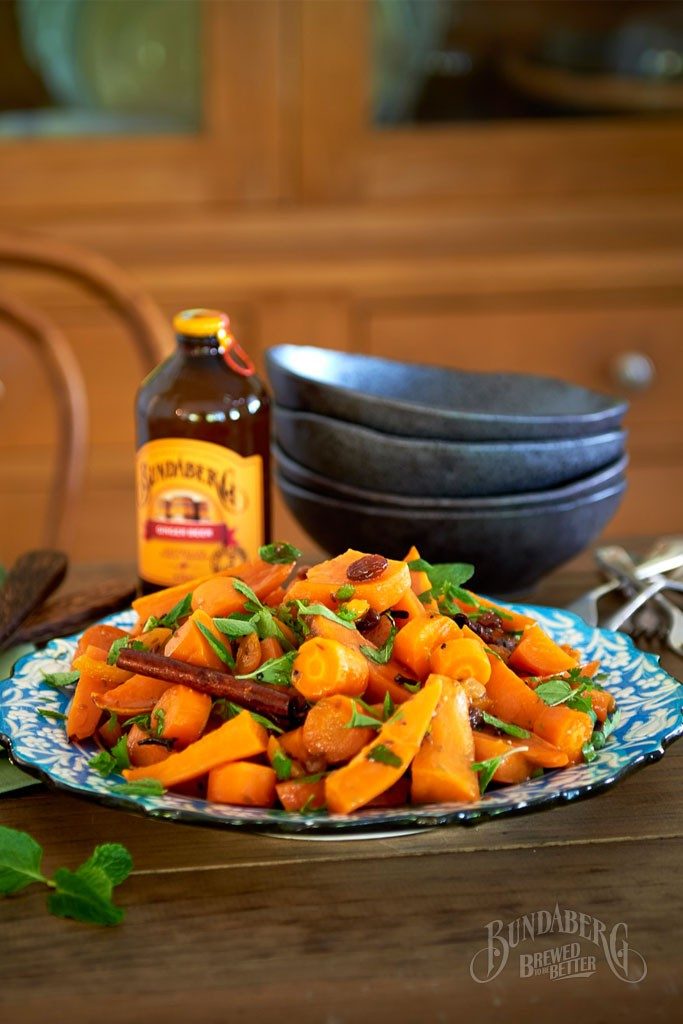 Ingredients
4 large carrots, peeled and sliced thickly
2 pounds sweet potato (or yams), peeled and cut into thick wedges
3 tbsp olive oil
½ cup dried apricots, chopped
½ cup soft brown sugar
½ cup Bundaberg Ginger Beer
¼ cup sultanas
¼ cup cranberry juice
juice of ½ lime
5 cloves
1 cinnamon stick
1 tsp cumin seeds
Sea salt and fresh ground black pepper
Chopped mint and cilantro for garnish
Serves 4-6
Let's Cook!
Step 1

Preheat oven to 390 F.  In a large baking tray, combine carrots, sweet potato, oil, apricots, sugar, sultanas, cloves, cinnamon, cumin seeds and season with salt and pepper. In a bowl, combine all the juices and pour over carrots and potato mixture.

Step 2

Cover tray with foil and bake in oven for 1 hour. Remove foil, stir and continue roasting uncovered for another 10-15 minutes or until liquid is slightly reduced and vegetables start to caramelize.

Step 3

Remove from oven, season and garnish with chopped mint and cilantro.