Lemon, Lime & Bitters Scones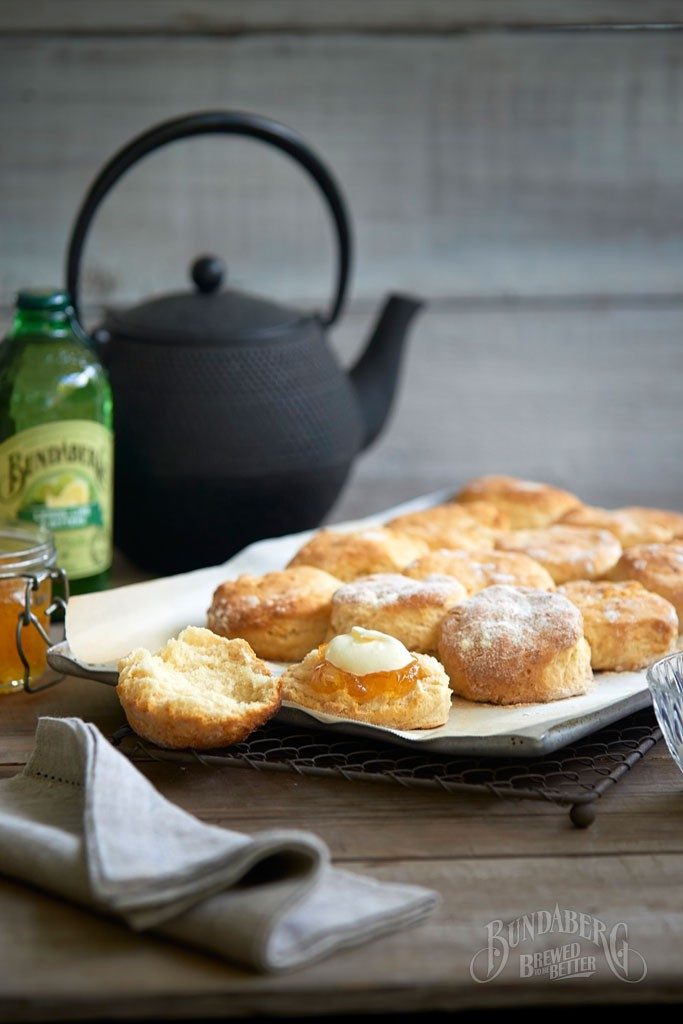 Ingredients
3 cups self-rising flour
pinch of salt
1 cup fresh cream
1 cup Bundaberg Lemon, Lime & Bitters
Cream and orange marmalade to serve
Makes 10-12 Scones
Let's Cook!
Step 1

Preheat the oven to 430 F.

Step 2

Sift the flour into a large bowl, add the pinch of salt and make a well in the center. Gently pour in the cream and Bundaberg Lemon, Lime & Bitters into the well and mix gently with a spatula. Once the dough has come together, turn it out onto a lightly floured surface and knead until smooth.

Step 3

Press dough into a 1 ½" thick slab and use a 3 inch round cutter to cut as many discs as possible before bringing together the remaining dough and gently press out another slab and repeat until all dough is cut.

Step 4

Grease a large baking tray and arrange dough discs closely together. Bake in the hot oven for 10-12 minutes or until golden.

Step 5

Serve with whipped cream and orange marmalade.