(Y)our best cocktails of 2017 – Classic Twists



Continuing the list of the best cocktails shared by our fans in 2017 we have a collection of classics, with a twist. These drinks take the classic that you know and love and add a little something special to create a whole new experience.
Tiki Dark and Stormy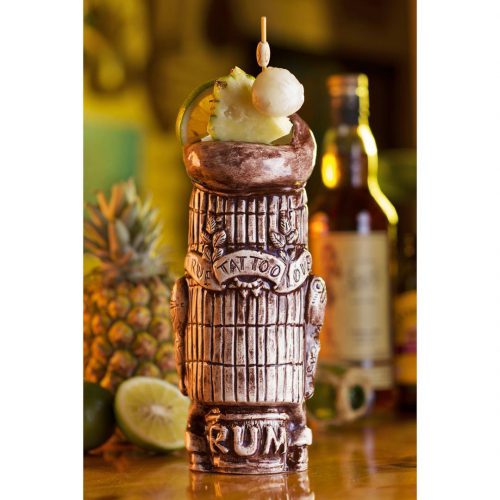 Serves: 1 drink
Ingredients
75mL Sailor Jerry Spiced
10mL fresh lime
145mL Bundaberg ginger beer
Dash of ginger bitters
Dash of Angostura bitters
Instructions
Add all ingredients to a tiki glass, stir gently and fill with ice
Cranberry Sauce Dark & Stormy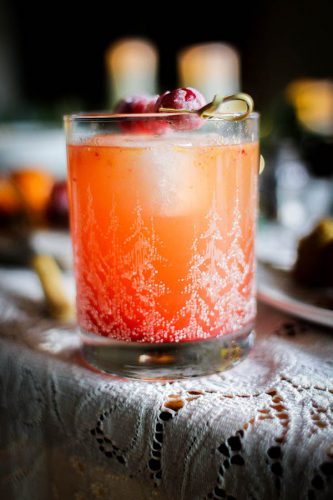 Serves: 1
Ingredients
2 heaped tablespoons cranberry relish or cranberry sauce
60mL mandarin juice, if you don't have mandarins or can't find mandarin juice you can use freshly squeezed orange juice
30mL spiced rum
Ginger Beer
sugared cranberries
Instructions
In a pitcher combine the cranberry relish/sauce, mandarin juice, and spiced rum. Stir to combine.
Strain over ice in a rocks glass then fill to the top with ginger beer.
Serve immediately with sugared cranberries if desired.
Sparkling Rosemary Grapefruit Gin Martini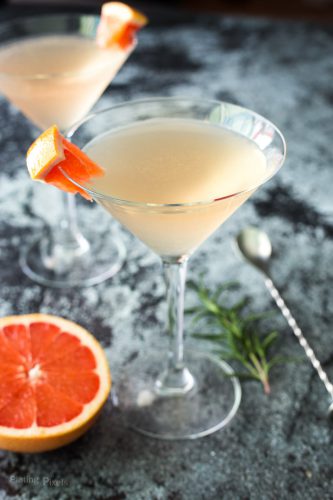 Serves: 2 drinks
Ingredients
½ cup water
½ cup granulated sugar
1 large rosemary sprig
3 tablespoons fresh squeezed grapefruit
90mL dry gin
90mL Bundaberg Lemon Lime & Bitters, chilled
Ice cubes
Grapefruit wedge as garnish
Instructions
Place water, sugar and rosemary in a small pot over medium heat. Cook until sugar is dissolved, stir, then simmer on low for 10 minutes. Remove from heat and cool completely, discard rosemary. You'll have extra simple syrup leftover for additional drinks.
Add 2 tablespoons simple syrup, grapefruit juice and gin to a cocktail mixer filled with ice. Stir vigorously until chilled. Pour liquid into 2 martini glasses and top each with Bundaberg Lemon Lime & Bitters. Garnish with grapefruit wedge.
Note: For additional flavour, make simple syrup at least a day before. Store in fridge with rosemary sprig until ready to serve.
Cranberry Ginger Paloma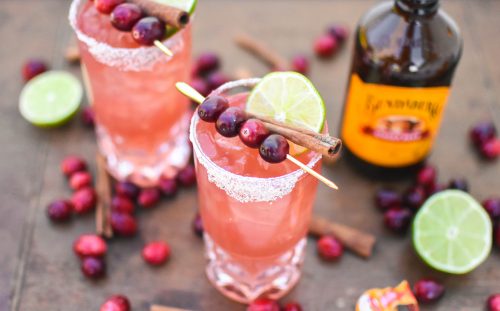 Courtesy of Beautiful Booze
Serves: 1 drink
Ingredients
60mL tequila
30mL cranberry juice
15mL grapefruit juice
15mL agave syrup
Top with Bundaberg Ginger Beer (approx. 60mL)
Instructions
Rim a hiball glass with salt and cinnamon
Combine tequila, cranberry juice, grapefruit juice and agave syrup in a cocktail shaker with ice
Shake to chill and combine ingredients
Strain into a hiball glass over fresh ice
Top with Bundaberg Ginger Beer
Garnish & Enjoy!
Call Me Irresponsible (Floral Paloma)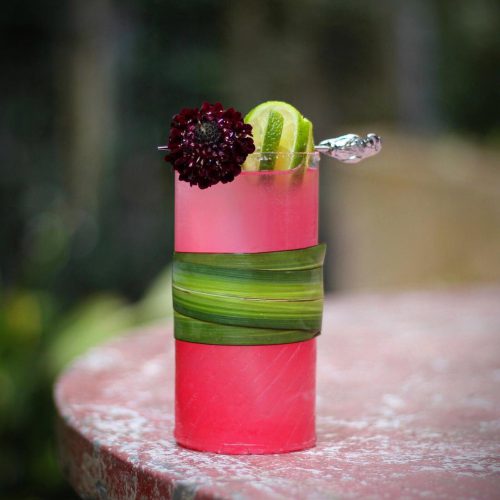 Serves: 1 drink
Ingredients
75mL silver tequila
25mL strained lime juice
15mL St Germain
2 dashes grapefruit bitters
Bundaberg Guava
Ice
Instructions
Add all ingredients excluding Bundaberg Guava to glass and stir gently. Fill to top with Bundaberg Guava and garnish as desired.
Snowy Evening Float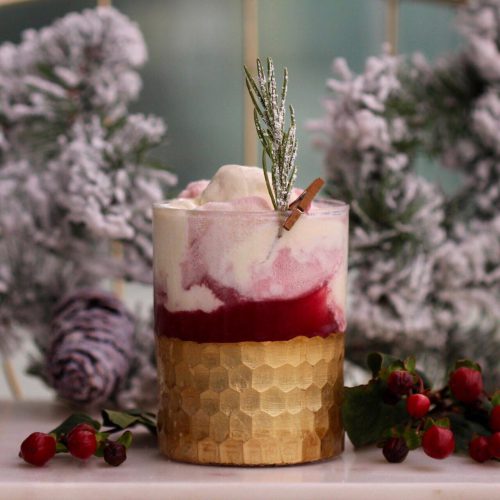 Serves: 1 drink
Ingredients
45mL amber run
30mL cranberry juice
15mL clove syrup
1 hefty scoop vanilla ice cream
Bundaberg Ginger Beer
Instructions
Fill a shaker 3/4 full with ice and then add the rum, cranberry juice, and clove syrup (instructions below). 
Shake for about 10 seconds to make sure ingredients are fully integrated. 
Strain the liquid into your glass and then add the scoop of vanilla. 
Pour the chilled Bundaberg into the glass until a nice foam reaches the top of the glass. 
Enjoy!
Clove syrup:
Ingredients:
1 cup of sugar
1 cup of water 
2-3 heaped tsp of whole cloves
Instructions: Bring the water to a boil in a saucepan and begin gradually stirring in the cup of sugar until it is fully dissolved. Next, add the cloves and lower the heat to a low simmer. Stir occasionally for fifteen minutes (or to taste, but be careful! The syrup is hot!). Allow the syrup to cool before straining out the cloves and storing the syrup in the fridge in an airtight glass container. 
**Recipe created by Hannah Chamberlain from SpiritedLA.
Dark and Stormy Float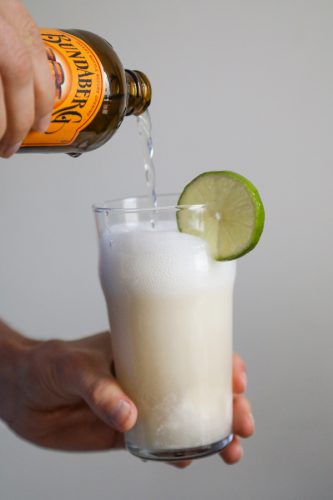 Serves: 1 drink
Ingredients
2 scoops of Ice Cream – Either vanilla or coconut
45mL Rum
Squeeze of Lime
1 bottle of Ginger Beer (375 mL)
Slice of lime
Pint glass
Straw – optional
Instructions
Scoop ice cream into a large glass (I use a pint glass). Pour the rum and the squeeze of lime over the ice cream. Next, pour ginger beer slowly over ever everything – it will get foamy.
Garnish with a slice of lime.
Best drank with a straw 
Silver & Golden Punch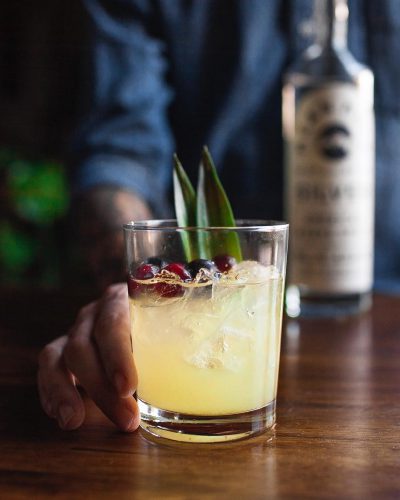 Serves: 1 drink
Ingredients
60mL Silver (or Blanco) Tequila
60mL Pineapple Juice
60mL White Cranberry Juice
Bundaberg Ginger Beer
Instructions
Add tequila, pineapple and white cranberry juice to glass and stir gently. Fill with ice and top with Ginger Beer.
Pineapple Punch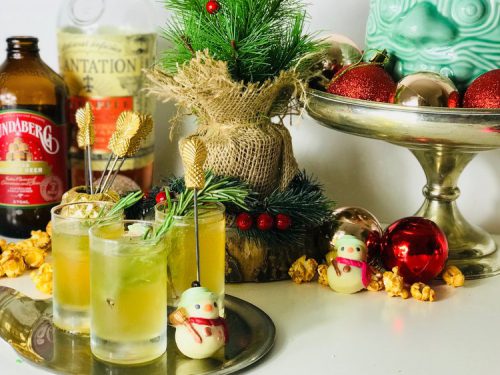 Serves: 10 drinks
Ingredients
450mL Plantation Pineapple Rum
300mL brandy (we used the Redlands XO Brandy)
150mL lemon juice
150mL agave nectar
300-600mL Bundaberg Spiced Ginger Beer
Instructions
Combine all ingredients except for ginger beer in the vessel of your choosing and chill for at least an hour before serving.
Just before serving, put mixture in bowl with ice (the bigger the ice, the better to prevent fast dilution). Pour ginger beer and stir to combine.
Ladle into individual glasses to serve.
Sparkling Peach Punch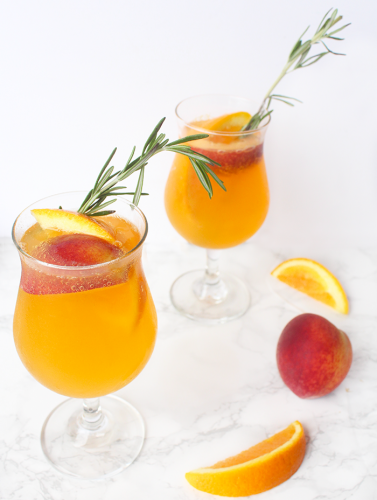 Courtesy of The Southern Thing
Serves: 1 jug/ pitcher
Ingredients
4 bottles of Bundaberg Peach
1 bottle prosecco
Fresh orange and peach wedges (approx. 4 whole fruits of each)
Rosemary
Instructions
In a large pitcher, combine the prosecco and Bundaberg Peach and mix thoroughly.
Slice the oranges and peaches into thin wedges, then place in the pitcher.
Serve the sparkling peach punch in a chilled glass and garnish with fresh rosemary.
Blood Orange Sangria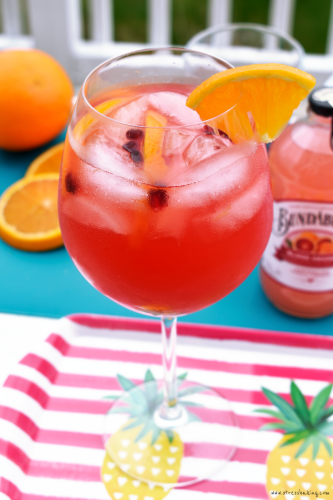 Serves: 2 drinks
Ingredients
1 orange, sliced
1 bottle Bundaberg Blood Orange
120mL dry white wine
60mL brandy
Splash of grenadine
Orange slices, for garnish
Pomegranate arils, for garnish
Instructions
In a pitcher, combine orange slices, Bundaberg Blood Orange, white wine, brandy and grenadine. Stir gently to combine.
Fill two glasses with ice cubes and fill with sangria.
Add a handful of pomegranate arils to each and garnish with orange slices. Serve immediately and enjoy!