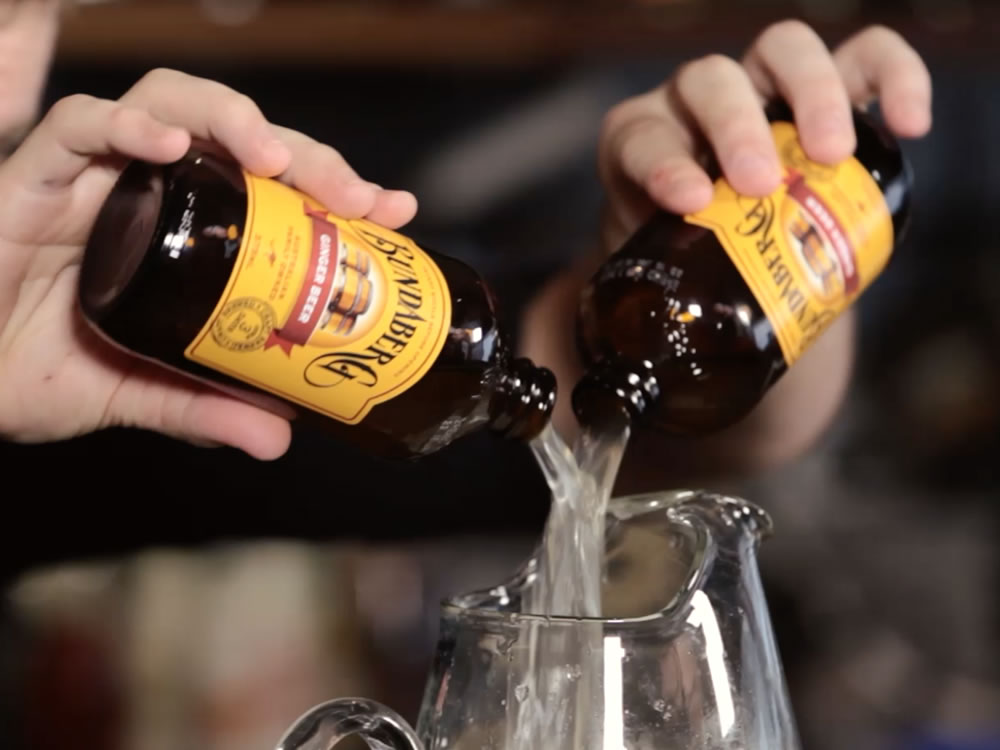 Ingredients
Bundaberg Ginger Beer
1 ounce Fernet
1 orange wedge
Orange rind for garnish
Collins Glass
Let's Mix!
Step 1

Fill glass with ice.

Step 2

Add Fernet, squeeze orange wedge into drink and top with Bundaberg Ginger Beer.

Step 3

Twist rind to extract citrus oils and rub onto rim of glass.

Step 4

Stir just enough to combine ingredients and garnish with orange rind.