Are Bundaberg Brewed Drinks Gluten Free?
Yes, great news for all of our customers wanting to eliminate gluten from your diet. All Bundaberg Brewed Drinks are gluten-free.
Our brews do not contain any barley, malt extract, wheat products or hops. In fact, all our brews are free from allergens and comply with Australian and New Zealand Food Standards Code. For more information on complying with warning statements, advisory statements and declarations review section 1.2.4 of the code.
Is Ginger Beer Gluten Free?
Yes, Bundaberg Ginger Beer like all brews in the Bundaberg Brewed Drinks range is 100% gluten-free.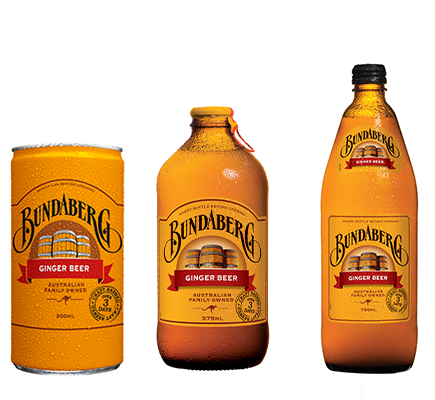 A lot of the ginger beers on the market are not gluten-free. There are numerous varieties of both alcoholic and non-alcoholic ginger beers available containing gluten. Of course, it's hard to beat the taste of Bundaberg Ginger Beer anyway, which you can enjoy with complete confidence if you are someone wanting a gluten-free option (it also happens to be Australia's favourite soft drink).
There are several brewed drinks manufacturers internationally using a gluten grain-based caramel colouring. At Bundaberg Brewed Drinks we do include Carmel IV colouring in our Bundaberg Brewed Sarsaparilla (Root Beer) but this type of colouring is not derived from gluten.
Even the Yeast we use is Gluten-Free
We also use gluten-free yeast, Saccharomyces Cerevisiae. This yeast is suitable for Vegans, Lacto Vegetarians, Ovo-Lacto Vegetarians and Coeliacs.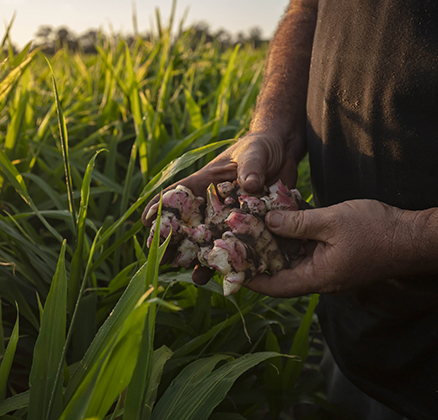 All Bundaberg Brewed Drinks are made with real fruit juices, herbs, and spices using tried and tested recipes, and carefully craft-brewed for as long as it takes to achieve a maximum zesty taste. This means the risk of any gluten cross-contamination through ingredients or processing is extremely low to zero. We also take extra steps during the brewing process to ensure our drinks are gluten-free and delicious. We are passionate about making our brews accessible for those with Coeliac Disease or anyone who has a gluten sensitivity.