5 ESSENTIAL SUMMER COCKTAILS



Our favourite time of year is now in full swing – Summer. And do you know what you can't go wrong with in summer? A delicious cocktail. Whether you're busy entertaining a group of friends, spending the afternoon in the park or cooking up a delicious BBQ for the family – a good cocktail is certain to elevate the occasion.
This season, we're highlighting our favourite Bundaberg-infused mixology recipes that you can add into your entertaining repertoire… and trust us, they are so easy to create.
Check out our summer thirst-quenchers below: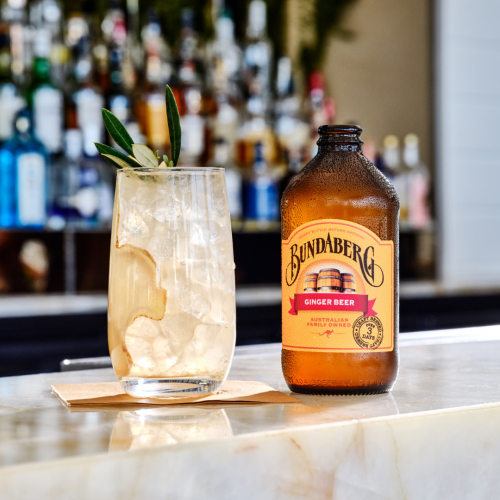 This cocktail is always a refreshing choice, and one of the simplest to make. All you need to do is add a slice of fresh ginger, and some ice, into a highball glass. Once done, add 45ml of your favourite gin and 15ml of fresh lime juice into the glass, then top with some Ginger Beer. Stir all together gently and enjoy!
—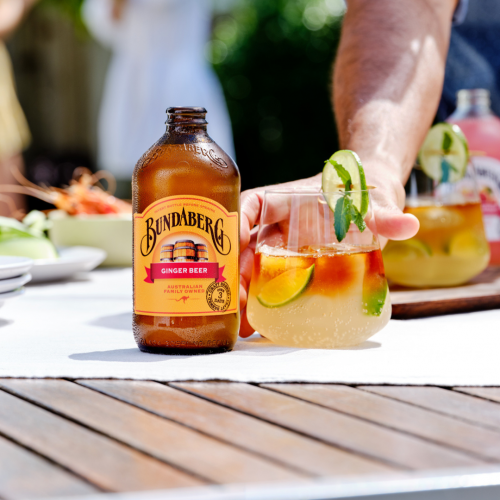 A classic Australian cocktail, perfectly suited to the Australian summer – and again, very easy to create. To begin, fill a highball glass with ice and squeeze in approximately 20ml of fresh lime juice. When completed, fill the glass ¾ full of Ginger Beer and then top with 50ml of rum – this will create the 'stormy' effect. To finish, garnish with a fresh wedge of lime and start sipping.
—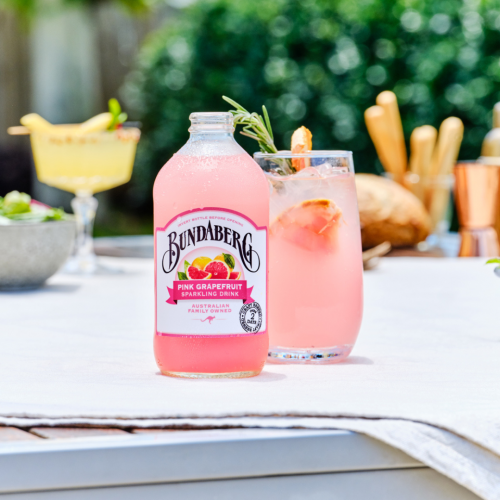 Looking for something a bit sweeter, why not give our Pink Gin a try? To start, add a scoop of ice into a highball glass and pour in 45ml of your favourite gin. Fill the glass with Bundaberg Pink Grapefruit and stir to combine. Now, add a wedge of Pink Grapefruit into the glass and serve up.
—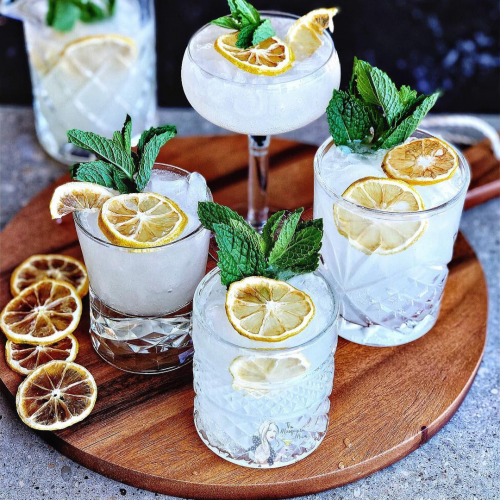 Traditional Lemonade Margarita
There's nothing more refreshing than an ice-cold Margarita and we have the perfect recipe, courtesy of @the_margarita_mum. In your favourite cocktail jug add 45ml tequila, 15ml Cointreau, 15ml limoncello and 15ml lemon juice and top with 90ml Bundaberg Traditional Lemonade. When all added, carefully stir ingredients until all are mixed. Grab your favourite glass, add some ice and fill. For some extra flair, don't forget to add a dried lemon wheel and a touch of mint.
—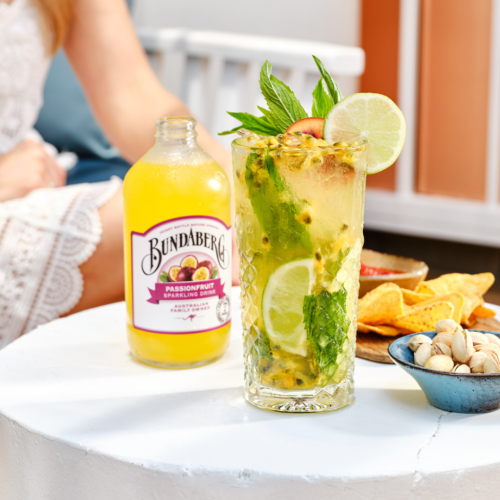 Passionfruit Mojito
We're confident our Passionfruit Mojito is going to be a crowd pleaser, and it only takes 3 simple steps to make. Grab your favourite highball glass and add in 2 lime wedges, a handful of mint leaves, 2 teaspoons of fresh passionfruit pulp and 45ml of white rum. When all added, muddle together to release the real lime and mint flavours – now top with ice. Open your Bundaberg Passionfruit brew and fill glass to the top. Stir all gently together and enjoy.
—
If you are looking to elevate your summer, these cocktails will definitely help do the trick. We hope you love these new recipes as much as we do.