2023 Easter Entertaining



We're cheering to our favourite time of year rolling back around… Easter! We truly don't think that there is anything better than a long weekend in perfect weather, surrounded by family and friends and enjoying an abundance of delicious food and drinks.
We wanted to take the hassle out of your planning this year, so we've gone ahead and compiled a list of the tastiest Bundaberg-infused treats for your upcoming celebrations. Whether you're wanting super sweet, or something simple, we've got you sorted.
Take a look out our 2023 Easter picks below:
—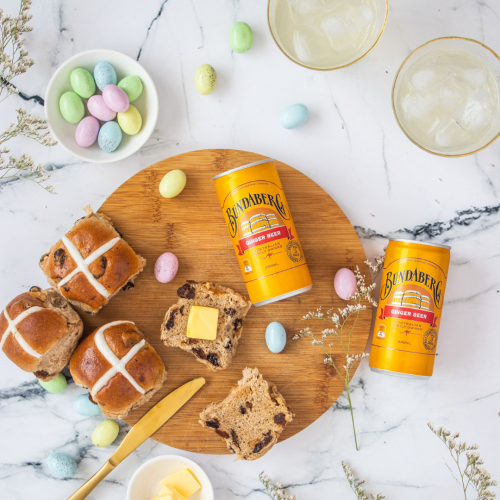 Ginger Beer Hot Cross Buns
There's nothing more fitting for your table spread than a serving of Hot Cross Buns… but this year, why not put a little twist on the classic and give our Ginger Beer-infused Hot Cross Buns a try. Made using ingredients you'll already have readily available in your cupboard, paired with our delicious Ginger Beer, we're confident that all of your guests will love this Easter addition.
Click here for the full recipe.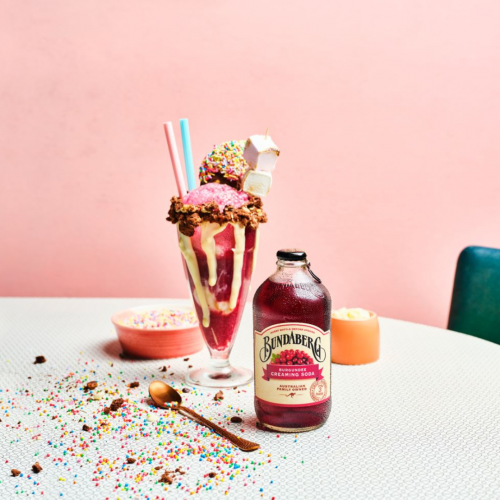 Burgundee Creaming Soda Spider
Searching for a sweet treat that can be enjoyed by the entire family? Our delicious Burgundee Creaming Soda Spider is sure to tick all the boxes, filled with all of your favourite things in a dessert. Ready to enjoy after only a few simple steps and made using only the most essential ingredients – Vanilla Ice Cream, Marshmallows, Sprinkles and of course, Bundaberg Burgundee Creaming Soda – this one will go down a hit. Enjoy a round with the family this Easter weekend!
Click here for the full recipe.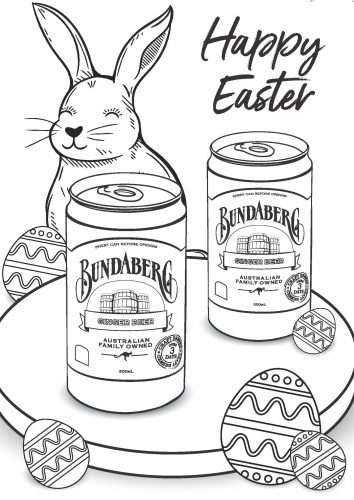 An Egg-citing Easter Activity
Whether you're spending the weekend at home, or out on an adventure with your nearest and dearest, be sure you take some time to unwind by indulging in our Bundaberg Colouring Sheet. There's nothing sweeter than colouring in between the lines while sipping on your favourite Brew, so get started on your #EasterCreation with this downloadable colouring sheet.
Click here to download and print.
—
However, you're spending the Easter weekend, we hope that one of our super simple recipes and/or activities can bring some joy to your world.
From our family to yours, Happy Easter!