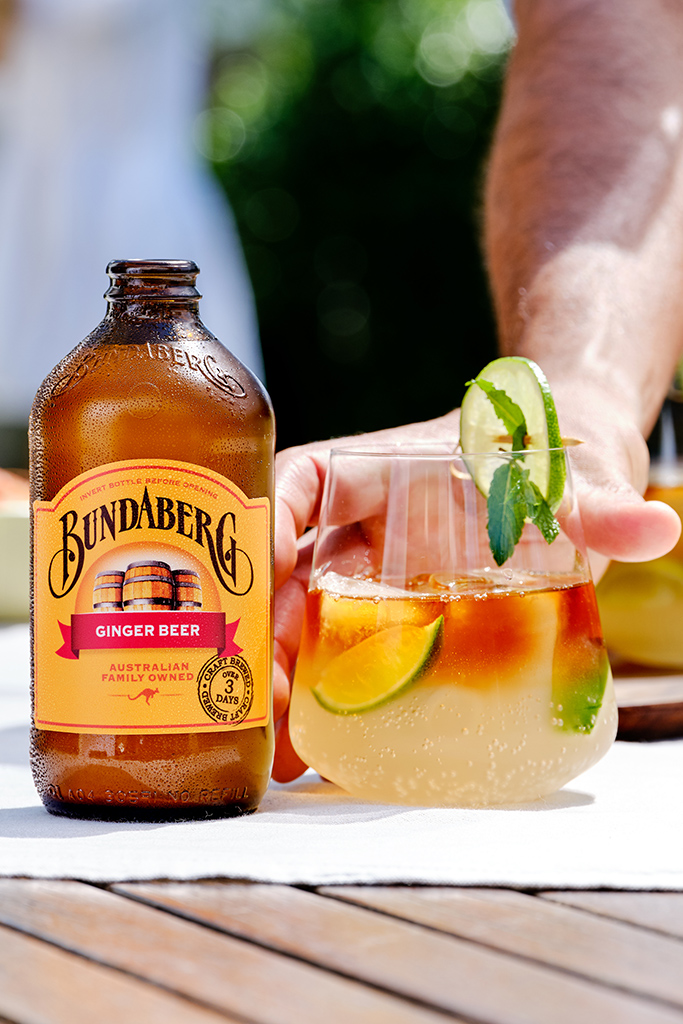 Ingredients
Bundaberg Ginger Beer
50 mL Bundaberg Original UP Rum
20mL Lime juice
Lime wedge to garnish
Rocks Glass
Let's Mix!
Step 1

Fill high ball glass with ice

Step 2

Squeeze in fresh lime and fill with Bundaberg Ginger Beer

Step 3

Top with Bundaberg Rum to create the 'stormy' effect

Step 4

Garnish with lime wedge and enjoy your drink!
Great stories have invariably started with a Dark and Stormy night, but this classic cocktail is so refreshingly delicious it's perfect for a mild and sunny afternoon too! It's the national drink of Bermuda and just quietly we think it's the cocktail of choice for Australians too. 
Probably because of the dark rum – long associated with sailors, Dark and Stormy is also the official drink of the yachting fraternity. Another reason might be because it's so easy to make.. 
Like most cocktails, the composition of Dark and Stormy depends on the temperament, taste and resources of the Mixologist. What's 100% essential though is the quality of the ginger beer used. Bring your 'A' game and insist on Bundaberg Ginger Beer. It offers depth and complexity, so do your Dark and Stormy a favour and go for ginger beer with flavour!