CHEERS TO DAD THIS FATHER'S DAY



Father's Day is just around the corner, so we thought we'd put together a few of the best ways you can treat your old man this year. And before you ask, this list is simple execution with big return for you – trust us, you can't go wrong.
Pour him a glass of his favourite brew
This one might sound a little obvious in the scheme of the big day, but you'd be shocked how often something as simple as his favourite Brew can go unnoticed in the excitement of giving him new socks and jocks. To start the day off with an easy win, head on down to your local grocery store and pick up a 4 Pack of his favourite Brews.
Once your home, pop the rip cap and pour a Brew over some ice! Trust us, Dad will love this simple touch.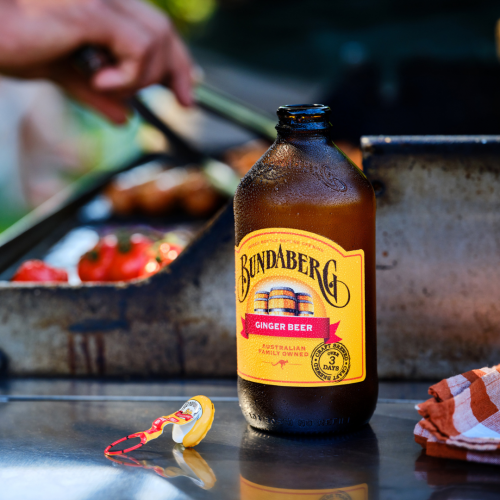 Make him a delicious cocktail
The day's starting to wind down, everyone's relaxing at home around the back table… what more can you do? The answer is simple: make Dad a delicious cocktail, of course.
Our recommendation for the special day is a classic Dark and Stormy. Not only is this full of flavour, but so simple for you to make as well. All you need to do is grab a glass from the cupboard and start by filling it with ice. Once done, squeeze some fresh lime into the glass and follow with 50ml of Dad's choice of Rum. After this, all you need to do is fill the remainder of the glass with some Bundaberg Ginger Beer – and if you are feeling game, garnish with a lime. We guarantee you cannot go wrong with this choice.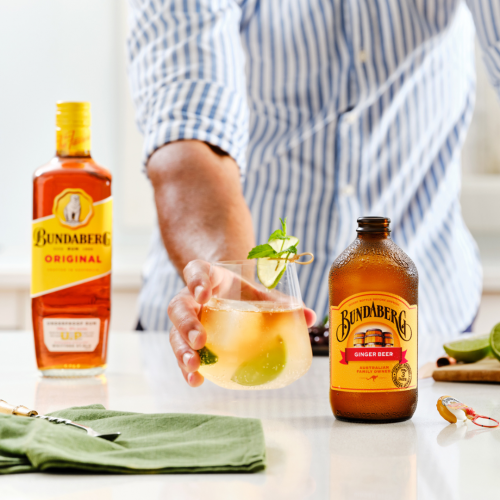 If your Dad isn't a fan of a Dark & Stormy, don't worry – click here to see our entire range of Bundaberg cocktails which will all be sure to do the trick.
Plate up a tasty dish
Dad loves a good meal; we all know it… so why not spoil him with the tastiest one yet? A plate of BBQ Sarsaparilla Ribs.
This one will take a little bit of time, but rest assured the end result is so worth it – and dad will love it. Using nothing but essential household items, and our world famous Sarsaparilla, it's a winning combination for a happy Dad!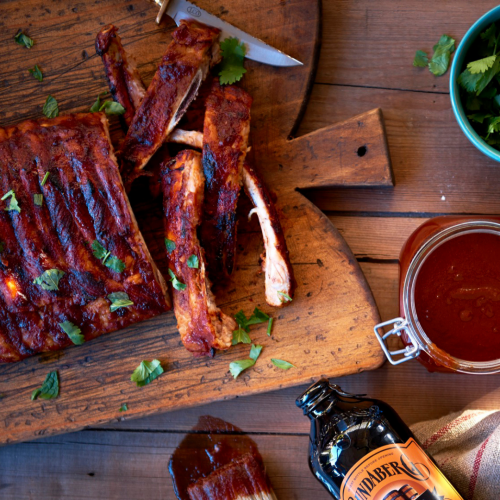 If you're looking for a different sort of meal, not to worry we have you sorted. Click here for our full range of Bundaberg-infused dishes.
For the Bundy fan, some merch
And last but not least, for the man who's as obsessed with Bundaberg Ginger Beer as he is his footy, a delivery of merch is definitely on the cards. From copper mugs, to bottle stoppers and stubby coolers, we have all areas covered this Father's Day. Throw in a carton of Brews and we guarantee you'll quickly become his favourite child!
Click here for our full range of Bundaberg merch.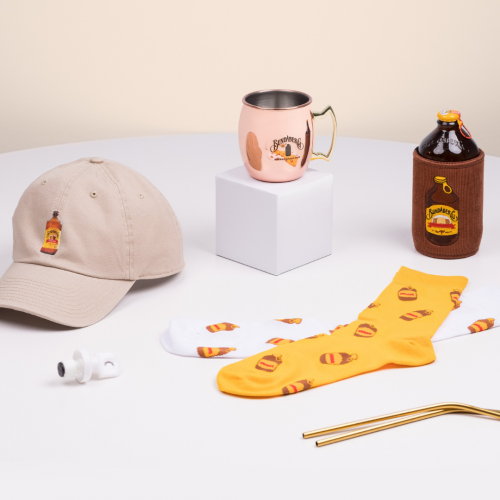 However you choose to spend the day, we hope you and Dad have a great time.
Happy Father's Day to all!