The Bundaberg Difference



The success of Bundaberg Brewed Drinks is not something that can be put down to sheer luck, nor is it a story that sprouted success overnight. The popularity of our world-class Ginger Beer is the result of years and years of hard work – growing the perfect ginger, determining the perfect processes, picking the perfect bottles, and everything that falls in between. After all, our motto is 'if it's worth brewing, it's worth brewing well'.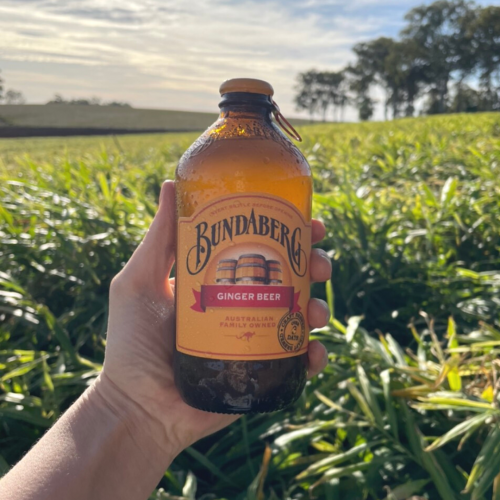 The process starts with the ginger that we use, and we will let you in on a little secret… we use the worlds best ginger! We do not use any ginger flavourings or artificial inclusions – it is the real thing in our brew. This is why when you turn your Ginger Beer bottle upside down in the light, you can see some granules of finely ground ginger swirling around.
The ginger we use throughout our delicious Brews is not just any old ginger; it is true Queensland ginger. We know that the land down under has the perfect climate to grow the best Ginger crops possible. Rich soils, large open fields, gorgeous blue skies and just the right amount of sunshine – put all of this together and you have got a stellar combination to ensure optimal ginger growth.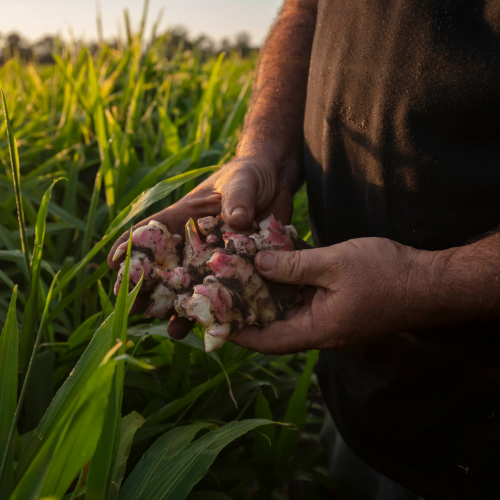 We cannot manage all this ginger ourselves though, and back when Cliff Fleming started Bundaberg Brewed Drinks, he knew this would be the case. To ensure we have the perfect amount of ginger to keep brewing our delicious Ginger Beer year on year, we have partnered up with many local farmers in the Bundaberg region. These families are a big part of our success, working tirelessly day and night to grow the perfect Queensland ginger each year alongside our Bundaberg team. What is even more incredible is that these farmers, still to this day, are handpicking their ginger, trimming the stems, and rinsing off the rich red soils in the very field it grows. To provide some context on this mammoth effort – this past season, we received over 700,000kg of fresh ginger to process. Talk about a job and a half!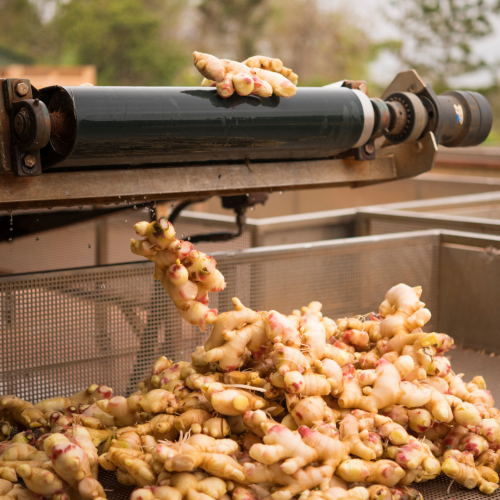 It does not stop there though! Once we receive this large amount of ginger, our processing team get straight onto cleaning and peeling all the crops so that we can dehydrate all of it. Yep, you read that right… all of it! This process involves baking the ginger for up to 28 hours, which reduces the weight of the crop by almost 90%. From here, all the dehydrated ginger goes right back into our delicious Ginger Beer, which is brewed for up to 3 days to extract maximum real ginger taste. It is then bottled, packed, and sent all around the globe to keep all the Ginger Beer lovers in every corner of the world satisfied!
It is no small feat to bring this Ginger Beer of ours to life! But like they say, all good things come to those who wait.