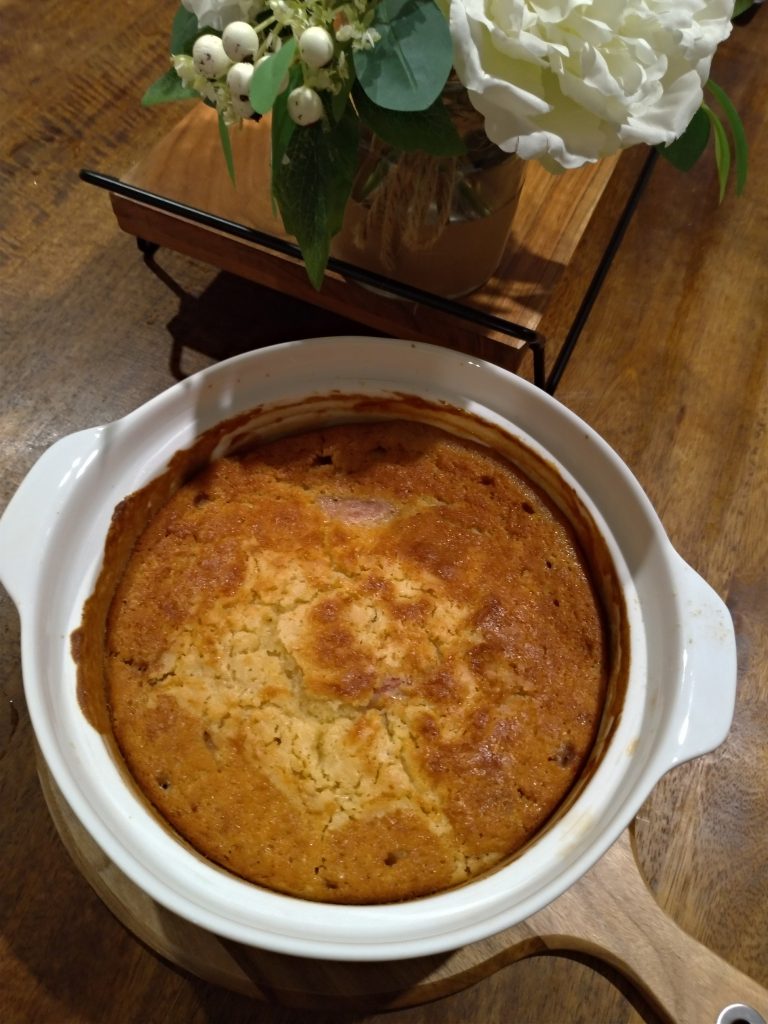 Ingredients
190g Self Raising Flour
150g Caster Sugar
80g melted Butter
160ml Milk
1 egg
250g fresh Strawberries – washed and sliced
1 cup Bundaberg Ginger Beer
2 tbs Honey
Serves 6
Let's Bake!
Step 1

Preheat your oven to 180 degrees Celsius.

Add the flour and 100g of caster sugar to a mixing bowl. Whisk the dry mix to remove any lumps. Now add in your melted butter, milk and egg and whisk until the batter is smooth.

Step 2

Add your sliced strawberries and stir in lightly, don't over stir as you will break the strawberries up. Pour your completed batter into a oven safe pudding dish, big enough to hold 6-8 cups capacity.

Step 3

Heat the ginger beer and honey in a small saucepan over a gentle heat until you can see the honey combine with the liquid.

Step 4

Sprinkle the left over 50g of sugar over the top of the prepared batter. Gently and slowly, pour the warmed ginger beer mixture over the top.

Step 5

Bake in your 180 degrees Celsius oven for around 50 minutes or until it passes a skewer test (insert a skewer and it should remove cleanly).

Step 6

Serve warm with cold pouring cream. Such a yummy warm desert!