Ginger Beer & Lemon Myrtle
A new family recipe by Cliff Fleming, our Founder and Master Brewer. Ginger Beer & Lemon Myrtle is a Limited Edition brew featuring an Aussie botanical twist on everyone's favourite Ginger Beer.
An Aussie twist on the original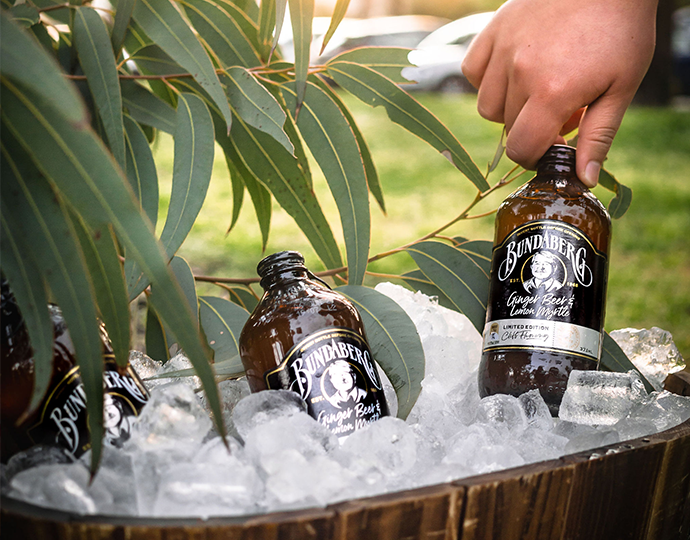 Meet the Lemon Myrtle farmer



We took some time to catch up with the farmer who grows our Lemon Myrtle – Fiona, to find out more about everyone's new favourite Australian Native.
"It's a really good experience if you can crush a Lemon Myrtle leaf and take a sip of the brew…"
Find your nearest stockist
Bundaberg Ginger Beer & Lemon Myrtle is now available in the following supermarkets throughout Australia and New Zealand.
Australia – Coles, IGA, Foodland, independent supermarkets and Woolworths (coming in October)
New Zealand – Pak'n'Save and Countdown
Check the drinks aisle at your favourite supermarket and be on the look-out for the Limited Edition packaging – it has our Founder and Original Master Brewer, Cliff Fleming on the label.
Ginger Beer & Lemon Myrtle is also available at select convenience stores, petrol stations and food outlets.