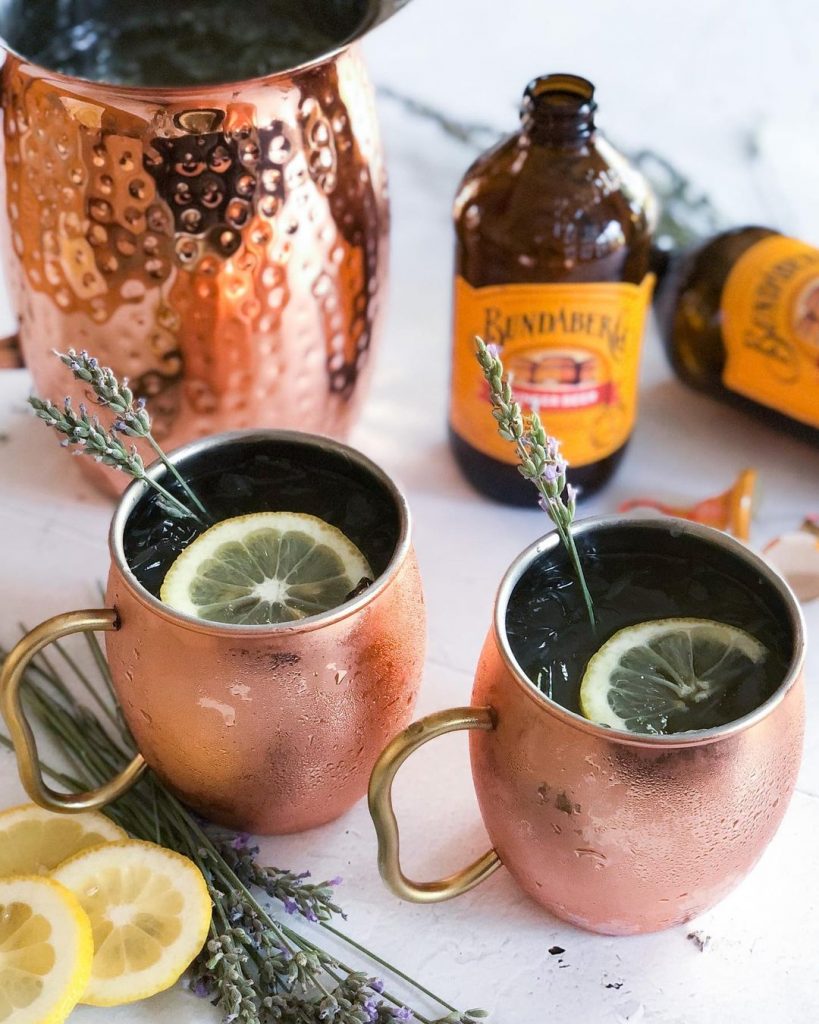 Ingredients (6 servings)
900mL Bundaberg Ginger Beer
2 cups vodka
3/4 cup fresh lemon juice
3/4 cup lavender syrup
Steps
Step 1

Make that lavender syrup! In a small pan combine water, sugar and lavender blossoms. Mix and let it come to a boil. Turn off the heat and let it sit for 30 mins. Once the 30 mins are up, pour into an airtight container using a strainer to remove lavender bits.

Step 2

In a large pitcher, combine all ingredients and mix.

Step 3

Pour your drink into copper mugs filled with ice, then garnish with lavender sprigs and lemon slices.

Step 4

Enjoy this refreshing treat!