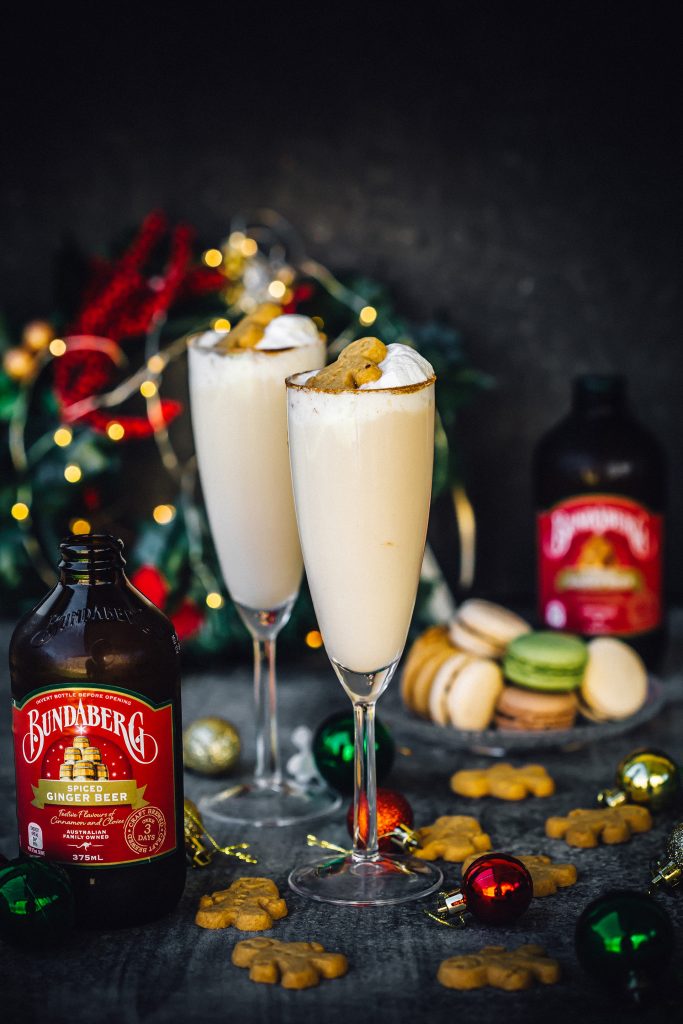 Ingredients
30 ml Irish Cream
30 ml vodka
30 ml full cream milk
90 ml Bundaberg Spiced Ginger Beer
½ teaspoon powdered cinnamon
whipped cream, to serve
gingerbread cookies, to serve
Let's Mix
Step 1

Place powdered cinnamon in a shallow plate. Dip the rim of a long stemmed glass in water, then in powdered cinnamon.

Step 2

Fill one quarter of a cocktail shaker with ice. Add the Irish cream, vodka, milk and Spiced ginger beer and shake well. Pour into prepared glass.

Step 3

Top with whipped cream and serve with gingerbread cookies.