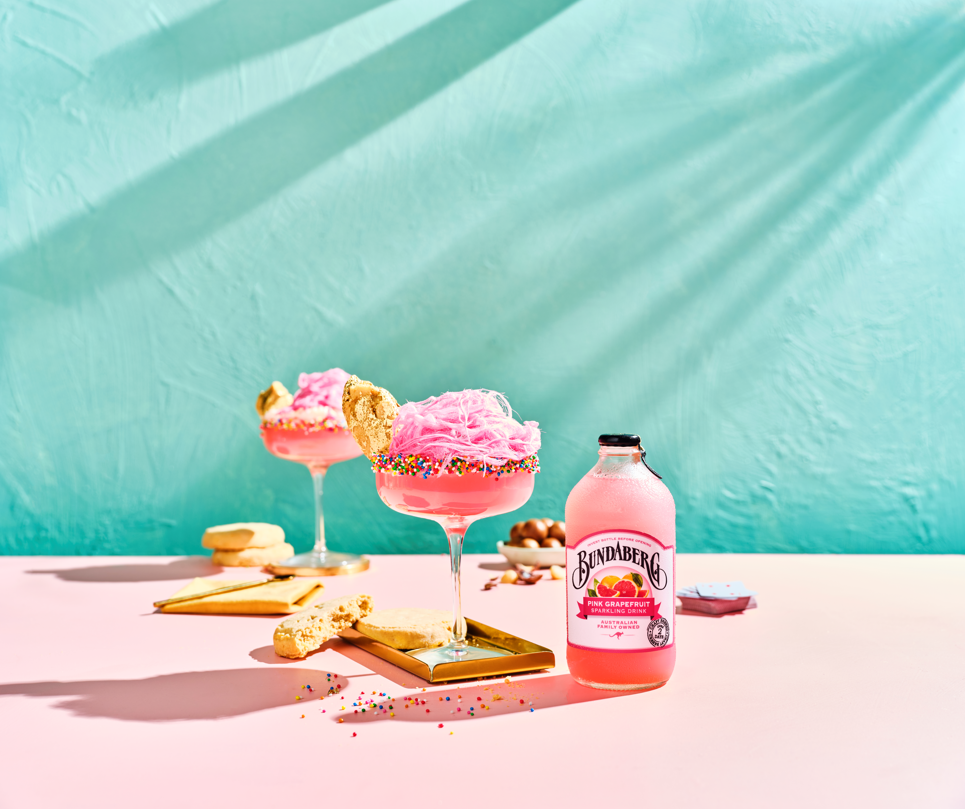 Ingredients
40ml Vodka
100ml Bundaberg Pink Grapefruit Brew
Cubed Ice
Honey or Sugar Syrup
Persian Fairy Floss (garnish)
Rainbow Sprinkles (garnish)
Byron Bay Cookie (garnish)
Edible Gold Leaf (optional)
Steps
Step 1

Add Vodka and Bundaberg Pink Grapefruit Brew into a shaker with some cubed ice. Shake until shaker is cold to touch.

Step 2

Sprinkle a few teaspoons of rainbow sprinkles over the surface of a small plate. Cover the outside rim of your cocktail glass in honey or sugar syrup and then dip it into the rainbow sprinkles so that the entire rim is covered.

Step 3

Pour shaker contents into the glass and garnish with Persian Fairy Floss on top.

Step 4 (optional)

For extra sweetness, add a chunk of your favourite Byron Bay cookie over the rim… just like you would a lemon wedge. For a bit of sparkle you can cover the cookie in edible gold leaf as well.