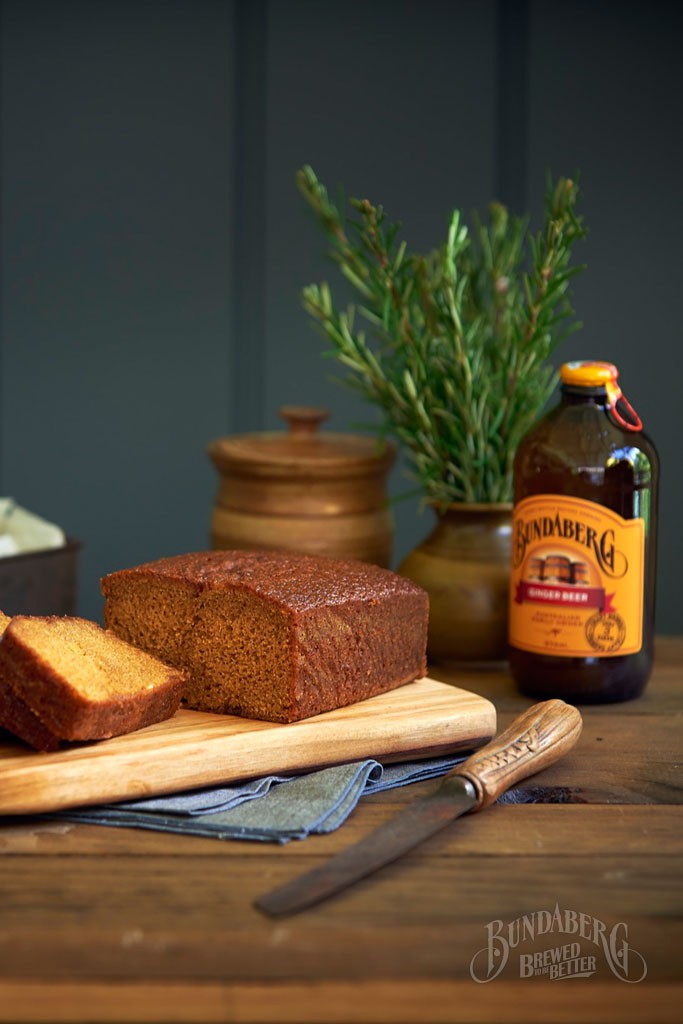 Ingredients
1 ¾ cup plain flour
¾ cup caster sugar
1 cup golden syrup
¾ cup Bundaberg Ginger Beer
1/3 cup vegetable oil
3 eggs
2 tsp baking powder
1 ½ tsp ground ginger
¾ tsp ground cinnamon
2 tsp dark brown sugar, for decoration
Serves 6-8
Let's Cook!
Step 1

Preheat oven to 150 C.

Step 2

Beat all ingredients except brown sugar with electric mixer. Grease a loaf tin with butter and line with baking paper. Pour the mixture into the loaf tin and sprinkle top with brown sugar.

Step 3

Bake in oven for 1 hour and 15 minutes. Check with skewer. If it comes out dry, remove from oven and allow to cool in the tin for 10 minutes before turning out and serving.