Apple Cider Pancakes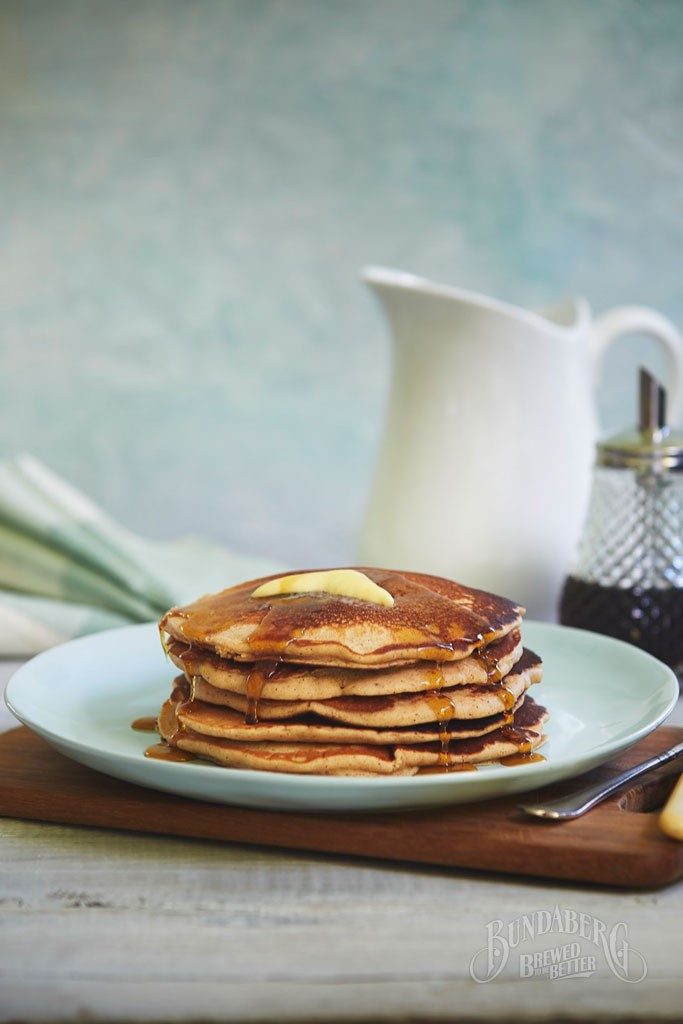 Ingredients
2 cups plain flour
¼ cup caster sugar
1 egg
1 ½ cups Bundaberg Apple Cider
¼ cup melted butter
3 tsp baking powder
1 tsp vanilla essence
½ tsp salt
1 tsp ground cinnamon
butter for greasing
10 Pancakes
Let's Cook!
Step 1

Sift together into a large bowl the flour, sugar, baking powder, salt and cinnamon. In another smaller bowl, lightly beat the egg and add the vanilla essence, melted butter and Bundaberg Apple Cider. Make a well in the flour mix and pour the liquids in and stir until well combined. Add more apple cider if you prefer a thinner, lighter, crepe style pancake.

Step 2

Heat a pancake skillet or heavy based frypan on a low to medium heat. Melt a small knob of butter in the pan and pour a small amount of the batter into the middle of the pan and allow to spread without moving the pan.

Step 3

Once bubbles begin to appear in the centre, carefully flip the pancake over and cook until golden on the other side.

Step 4

Serve with butter, maple syrup and fresh berries.